Soundproofing/noise reduction for schools & kindergartens
A hurry, a laugh, excited screaming. The world of children is noisy and colourful. Whether it's music, vocal role-playing games such as cowboys and Indians or noisy toys – where there are children, there is life and often noise. Kindergartens and schools in particular often suffer from very high noise levels, which can impact children and educators/teachers over time
Creation of a noise spiral
Architectural features such as the hard, smooth surfaces of walls, ceilings or boards and furniture also reflect sound from numerous sources of noise and thereby contribute to poor room acoustics. This creates long reverberation times that have a negative impact on speech intelligibility in the room. This increases the so-called "Lombard effect".
The "Lombard effect" describes the observation that speaker volume, and usually pitch, increase in the presence of background noise, since high frequencies penetrate noise more easily. This in turn leads to a further increase in the noise level, which creates a veritable noise spiral. This sustained noise not only increases stress, but also the health risk for hearing or cardiovascular problems.
Soundproofing according to DIN 18041
DIN 18041 , revised in 2016 with the title "Acoustic Quality in Rooms – Requirements, Recommendations and Indications for Planning" defines the characteristics of childcare and classrooms. It provides valuable guidance for the design of rooms in which mutual hearing and understanding as well as learning and teaching are important. Good acoustic quality offers crucial advantages, for example use of foreign languages and concentrating at work are easier. Various studies show that memory performance under noise deteriorates by more than 20%!
Soundproofing for less noise in the classroom / playroom
To reduce noise in schools and kindergartens, additional soundproofing solutions should be installed. This can reduce reverberation in the room and improve speech intelligibility. The ideal reverberation times vary according to the respective area of ??application.
In general: The more emphasis is placed on speech and communication in the room, the shorter the optimal reverberation time should be. For example, reverberation times are lowest in classrooms, followed by meeting rooms, music rooms and sports halls, in which speech intelligibility usually plays a less important role.
Good results can already be achieved with an easy-to-install wall and ceiling installation made of sound absorbers. Installation of an acoustic ceiling as a broadband absorber provides noticeable noise reduction and can already achieve the desired sound-absorbing effect. Our aixFOAM sound absorbers SH001MH and SH004 MH square absorbers have proven particularly useful in practice.
For effective acoustic treatment, we recommend fitting at least 20-30% of the reflective ceiling and wall surfaces with sound absorbers. The closer the wall absorbers are to the ceiling, the greater the acoustic effect. In addition, when teaching, it makes sense to fit the wall opposite the speaker with sound absorbers in order to ensure optimum intelligibility.
Noise insulation and fire protection in schools and kindergartens
In schools and kindergartens, as in all public buildings, high fire protection regulations often apply, above all the Fire Protection Directive DIN4102 B1. These guidelines are important and can save lives in an emergency. In order to meet fire protection requirements, our aixFOAM sound absorbers are not only available in different colours and material thicknesses, but also in different fire protection classes. For instance, our sound absorbers with the designations "MH" such as the SMOOD Plus or the FLAT Plus possess Flame Protection Plus and are characterised by excellent heat and flame resistance.
Unfortunately, as a manufacturer, we are not allowed to recommend a particular fire protection class. We therefore advise you to inform yourself in advance about the applicable fire protection regulations for your premises. We will then help you to select the right soundproofing.
Easy assembly meets playful design
aixFOAM offers acoustic absorbers that have been tested for harmful substances and certified by Oeko-Tex and are particularly suitable for use in rooms for children and adolescents. Our sound absorbers are available in various mounting options and can be installed on walls or ceilings in just a few simple steps. The self-adhesive feature makes mounting the absorbers as easy as attaching a sticker. We have also compiled a detailed description of our self-adhesive acoustic elements in our article "Self-adhesive soundproofing by aixFOAM – Advantages and installation".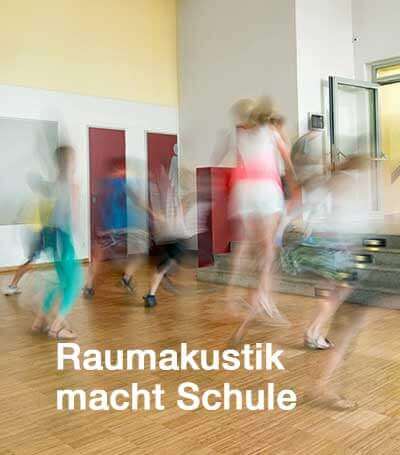 Noise insulation in schools and nurseries
Discover our acoustic elements for soundproofing in school and kindergarten
Here you will find soundproofing, especially for use in schools and kindergartens as well as pictures from our customers as inspiration. aixFOAM sound absorbers improve room acoustics in classrooms/playrooms thereby promoting concentration and productivity.
Discover soundproofing
Optical and acoustic highlights with aixFOAM sound insulation
In addition to classic soundproofing elements for wall and ceiling, our aixFOAM shop also offers a selection of suspended ceiling sails or free-standing acoustic columns that blend seamlessly into any room.
Our specially developed motif sound absorbers with felt surface in a child-friendly design and appealing colours ensure improved room acoustics as well as a happy ambience – whether hippo, butterfly, cloud or heart
But it's not just our motif absorbers that are real eye-catchers: Classic sound absorbers such as our GIZA Plus pyramid foam or the FELT designer absorber with felt surface can also provide amazement for young and old through creative placement and colour combination.
Soundproofing experts at your side
As a manufacturer of high-quality acoustic foams with 60 years of experience, we are well versed in the subject of soundproofing. The product category "Schools/ Kindergartens" in our aixFOAM shop offers a selection of sound absorbers for use in schools and kindergartens, as well as a gallery with customer pictures to inspire you. Of course, we also understand that soundproofing is always a very individual and complex topic and that no project is the same. Therefore, we're happy to assist you in selecting the appropriate acoustic elements via a telephone consultation on request – and of course free of charge.
Need help?

Call us or send us an email. Together we'll find the right acoustic solution via a free consultation with our specialist planners.
+49 2403 / 83830 - 22
Monday to Friday
08:00 o'clock untill 17:00 o'clock
sales@aixfoam.com
Daily, 24 hours a day
aixFOAM shop
Visit our aixFOAM store and find your suitable sound insulation: less noise and better acoustics with sound absorbers directly from the manufacturer.
Find your sound insulation