Internal acoustics
Effective and best sound insulation properties with an innovative design, this is what makes designer sound absorbers stand out. The useful and stylish absorbers are among the absolute high-end products in acoustic construction. Because one thing has emerged in recent years: In order to significantly and sustainably improve the acoustics of a room, often only a certain percentage of the area of ​​a room, studio or work area has to be fitted with soundproofing products.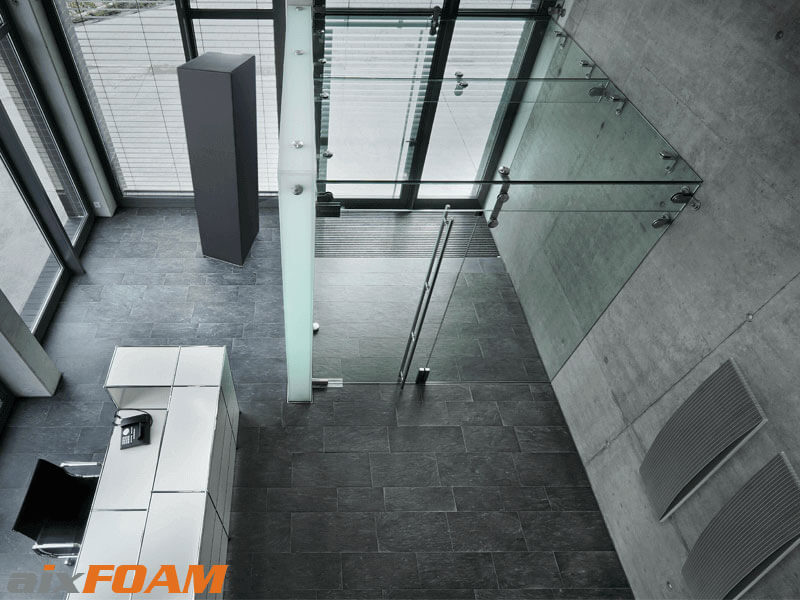 Designer absorbers
How large this proportion should be depends on many factors. These include the shape of the room and the given acoustics. Of course, our experts are happy to provide advice. Comprehensive design solutions can also be implemented without much effort, provided complete sound insulation should be required. We can offer numerous, individual and innovative solutions that enhance sound insulation in an attractive and visually appealing way.
Our portfolio includes a wide range: From extremely high-quality design absorbers to coloured acoustic egg crate foam elements in a suspension cassette and child-friendly sound absorbers in cloud or animal designs. A large number of different solutions also exist for sound absorbers with smooth surfaces. Both coloured foams and surfaces with felt or fabric cover are available in many colour variations. When surfaces are covered with felt, the sound is able to penetrate into the pore structure of the foam - and this has a highly impressive effect on sound. Indeed, foam covered with felt is most frequently used, because it offers wide ranging properties, such as very good UV resistance, as well as having the most appealing surface texture. There are almost no limits to this type of surface finishing of our foams through the professional application of felts or fabrics. Even water-repellent options can be implemented promptly and adapt perfectly to individual requirements. All of our products can be provided with self-adhesive backing, making precise and extremely firm installation very easy for laymen. The back of the foam is coated mechanically with a solvent-free adhesive system and then covered with a quickly removable liner paper. No obstacles to simple installation. We offer another elegant and easy-to-install solution in the form of sound absorbers encased in aluminium frames. These are attached to the wall using special vibration anchors or suspended from the ceiling.
Need help?

Call us or send us an email. Together we'll find the right acoustic solution via a free consultation with our specialist planners.
+49 2403 / 83830 - 22
Monday to Friday
08:00 o'clock untill 17:00 o'clock
sales@aixfoam.com
Daily, 24 hours a day
aixFOAM shop
Visit our aixFOAM store and find your suitable sound insulation: less noise and better acoustics with sound absorbers directly from the manufacturer.
Find your sound insulation