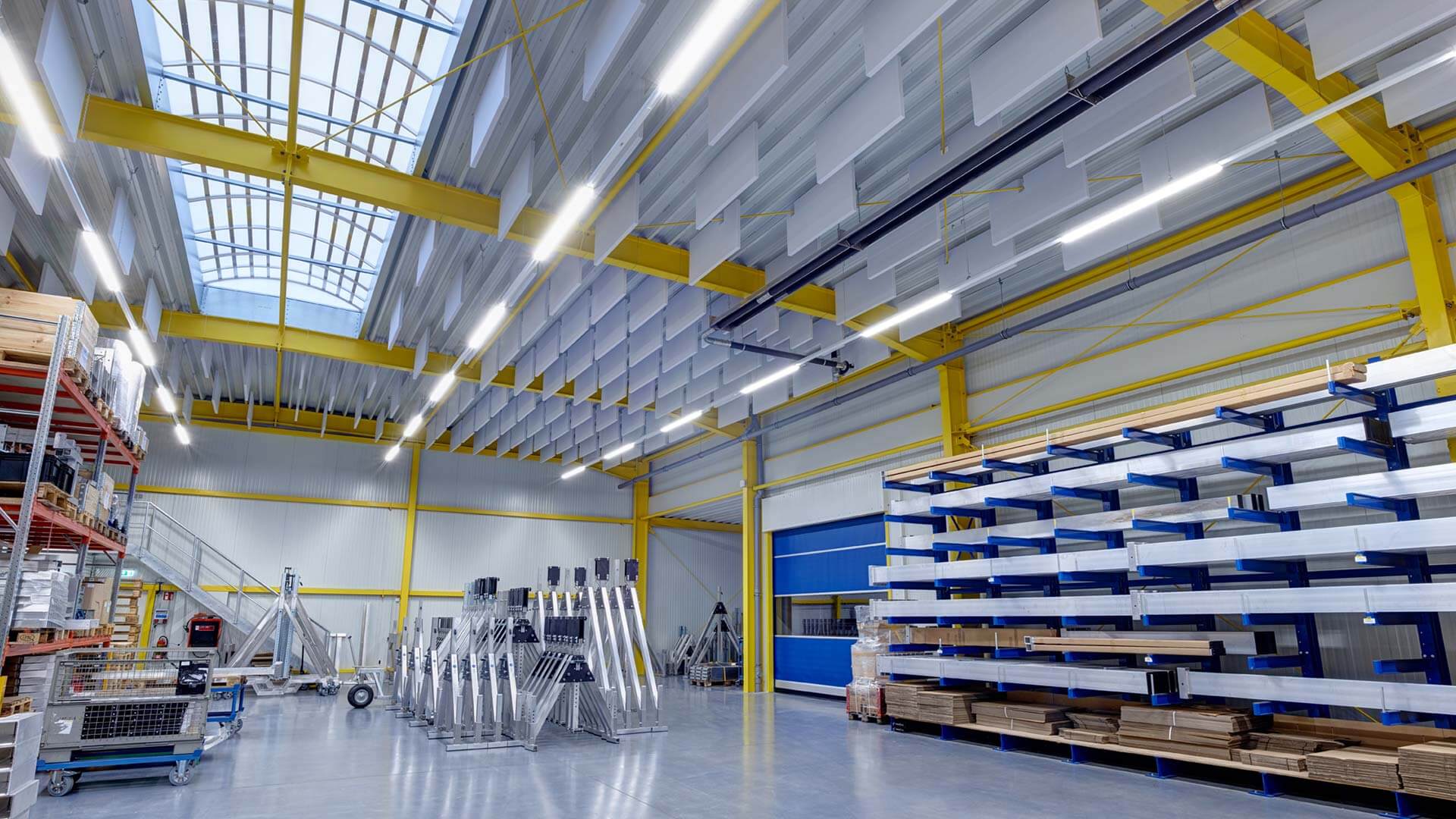 Sound insulation for halls and workshops
Discover pictures from our aixFOAM sound absorbers in use in halls and workshops!
To the gallery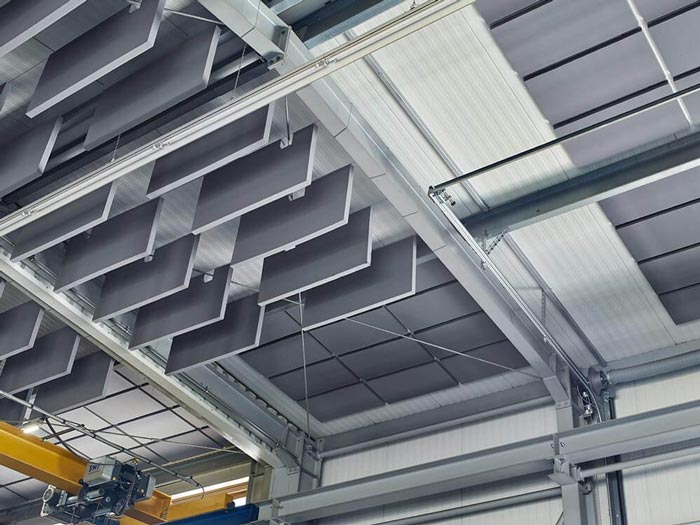 Hall insulation in a practical set
Big halls, small hall - Discover our complete sets for high-quality hall insulation.
Discover now!
Sound insulation in the workplace
Office, workshop or industrial hall: We have the right sound insulation for you. Our specialist planners create an individual sound insulation concept - for more peace and productivity at the workplace.
Learn more
Classic Line
Classic sound absorbers for improved sound, less noise and reverberation
Professional Line
Exclusive designs as well as acoustic elements with soundproofing and flame protection Plus
Even more choices?
Felt-laminated acoustic elements, classic acoustic foams and much more can be found in our CLASSIC LINE.
Even more choices?
Higher fire protection, more design, printable elements and much more can be found in our PROFESSIONAL LINE.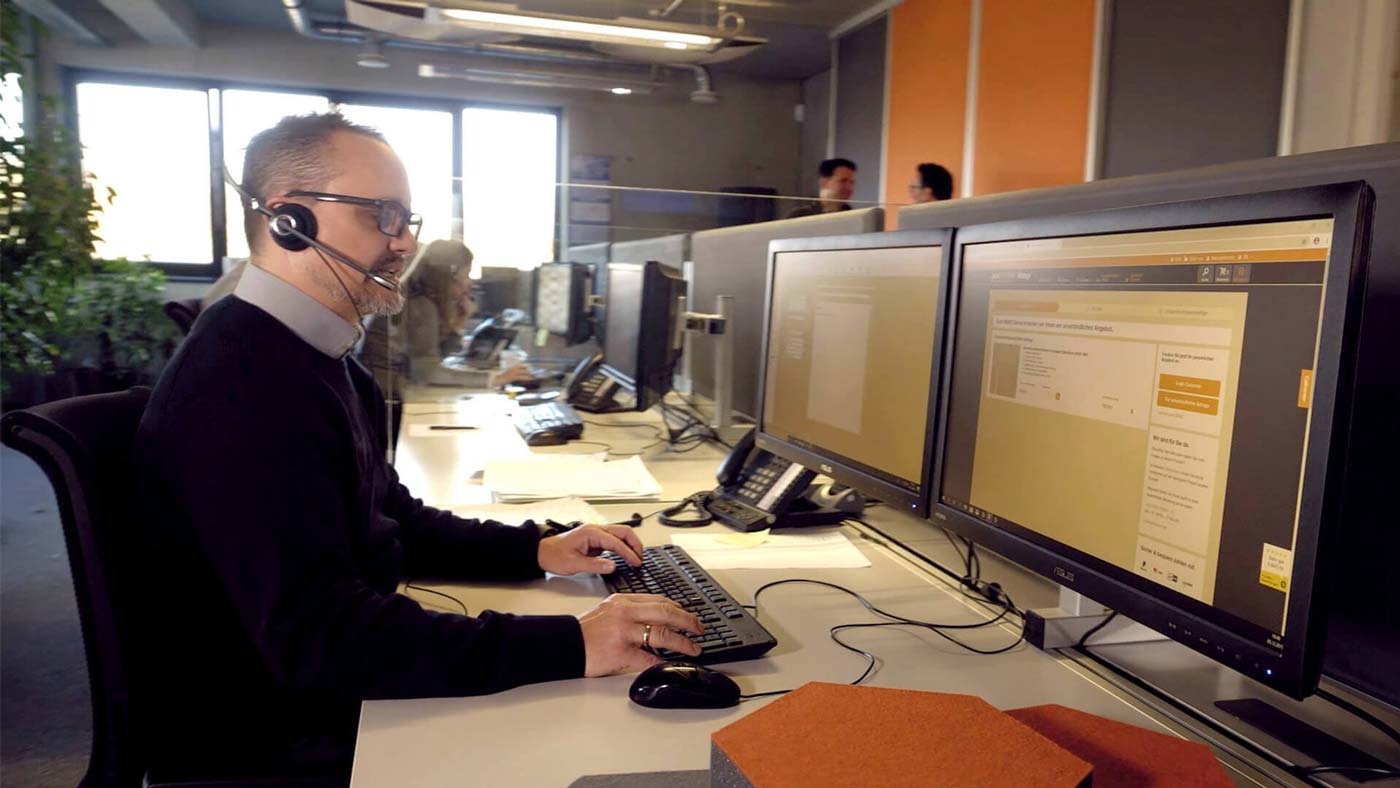 Individual service requests
Are you a major customer? Do you need different delivery quantities than in the shop? Do you have special requirements for packaging or special shipping and delivery conditions? Talk to us!
To contact page
Sound insulation for industrial buildings, factories and workshops
What are the challenges for sound insulation in industrial buildings and workshops?
Sound insulation in industrial buildings, factories and workshops has two objectives: to reduce noise for employees in the factory – also with regard to the applicable noise protection directive and workshop directives – and soundproofing for the outside. This should prevent noise becoming a disturbing factor for neighbours and residents.
Many noise sources and long reverberation times
Soundproofing for large factories and workshops is challenging because mostly there are several noisy machines, tools or vehicles in them at the same time. Overall these devices and plant generate noise and force up the sound level uncomfortably. But it is not only the numerous sound sources in factories or workshops that influence the selection of the right sound insulation elements, but also the structural features of the building. Sound-reflecting surfaces, e.g. concrete, stone or metal, along with high ceilings and wide rooms, cause strong reverberation and long reverberation times.
In order to prevent hearing damage or heart and circulatory illnesses, and to promote productivity, a noise level of 80 dB should not be exceeded for longer periods. Sound insulation in industrial buildings and workshops stops noise.
What are the possibilities for sound insulation in industrial buildings, factories and workshops?
There are several possibilities for sound insulation in factories. Noise can be dampened, for example, by using sound insulation on individual machines and devices. Machine enclosures or sound insulation elements are frequently used here for soundproofing machine production and plant construction. You can find more information in our category
"Machineryconstruction"
.
The second option for soundproofing in factories or workshops is the large-scale use of broadband absorbers on walls and/or ceilings. Different system solutions can also be used here.
Acoustic baffles / baffle ceilings in factories and workshops
Acoustic baffles are hanging acoustic elements made from high-performance acoustic foam, which are hung from the factory ceiling. The open-pore sound absorbers can either be hung from the entire factory ceiling or in positions above areas where the noise is particularly loud. Installation using cable systems is particularly function and cheap.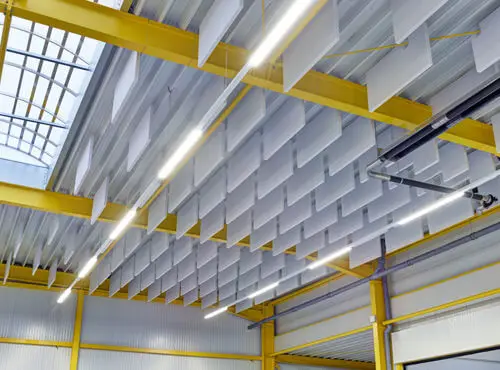 Acoustic baffles reduce noise in factories and workshops and improve the room acoustics. Find out more about the popular acoustic elements in our aixFOAM knowledge area (German).
Adhesive solutions on the wall and ceiling
For particularly effective sound insulation in large factories, sound absorbers can be stuck to the walls and ceilings with the practical self-adhesive kit. The sound insulation mats can also be stuck here, either all over or only in specific areas, e.g. around machines. As a result of the sound is absorbed right at the source and the noise is stopped.
Self-adhesive sound absorbers prevent noise from being reflected by walls and ceilings, and thus make a critical contribution to soundproofing in industrial buildings, factories, warehouses and workshops.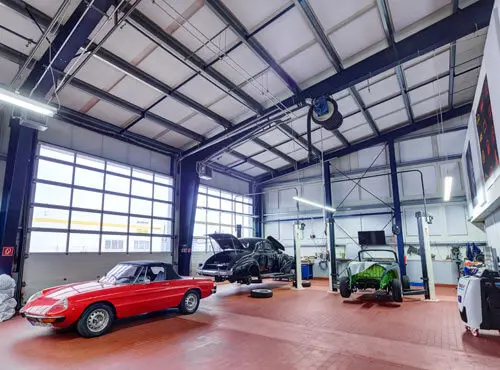 Sound absorbers in hanging cassettes
If soundproofing is to be used in specific areas or more strongly in an other, e.g. a machine, the installation of hanging
cassettes
with sound absorbers is an option. With special vibration anchors or cable systems, the sound absorbers can easily attached to wall or ceiling. The advantage: The mobile acoustic elements can easily be removed again or repositioned without the absorbers or the base being damaged.
Fire safety requirements in industrial buildings, factories and workshops are complied with
In order to reduce not only the noise and reverberation, but also in order to meet the high fire protection requirements in industry, all aixFOAM acoustic absorbers for factories and workshops are available according to fire safety class DIN4102 B1. As a result, the absorbers are extraordinarily resistant to heat and fire, even naked flames, and in an emergency guarantee the necessary safety.
Sound insulation from aixFOAM – the best choice for your factory or workshop!
As a renowned company with 60 years' experience in sound insulation, we know what is important for noise proofing in factories. Therefore we have developed acoustic elements, which precisely correspond to these requirements. Our absorbers combine excellent absorption coefficients with attractive shapes. They reduce sound and reverberation and are available in various fire safety classes and material thicknesses. Choose your favourites for your project from several colours and installation options.
Sound insulation
maximum
sound absorption
Surfaces
profiles to
choose from
Heights
different heights
can be selected
Colour selection
as desired
Fire protection
in different
classes
Installation
multiple
options
This is how it works: Get the perfect sound insulation now for more peace in your factory or workshop.
In our product overview, we have collated various sound absorbers for you, which are specifically suitable for sound insulation in industrial buildings, warehouses, factories and workshops.
So that the complex soundproofing in a factory or workshop succeeds optimally, the aixFOAM experts support with on the service hotline or by email. Get in touch and we can discuss the various sound insulation options possible for your project. Then you will receive a non-binding offer from us with the right acoustic elements – also with delivery and installation of course, if required.
Good advice: Our aixFOAM experts support you when selecting the right sound insulation elements for your factory or workshop. Contact us for free advice and a non-binding offer.
Of course you can also the enquiry options in our aixFOAM Online Shop if you have already chosen a product. We will then send you a personal offer or call you back.
The aixFOAM technical planners can be contacted by telephone or email.
Free advice
This is where you can find sound insulation products for your industrial building, factory, warehouse or workshop.
To the products
Looking for inspiration?
Here you will find pictures from our customers of sound insulation in factories and workshops.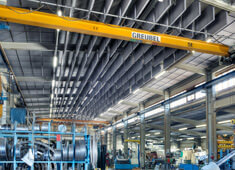 To the gallery