Colourful is beautiful.
Discover aixFOAM door insulation sets in 20 attractive colours and block out noise
We are expanding our production!
More capacity for your noise protection - by expanding the aixFOAM machine park
Curtain up for big cinema!
Our electric curtain motor - optionally with a stylish wave curtain in 17 different colours!
Our star for your home cinema
Discover our complete set for high-end sound in your film temple.
Low frequencies firmly under control
Discover our all-rounder absorber against bad bass sound - for the best sound, without compromise.
"aixFOAM totally convinced me as a HiFi editor and music lover! Meetings and music rehearsals are more fun and less strenuous thanks to the better, clearer acoustics."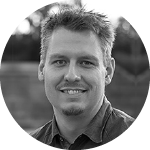 Matthias Fengler, Deputy Editor in Chief