Colourful is beautiful.
Discover aixFOAM door insulation sets in 20 attractive colours and block out noise
The most effective soundproofing ever
Our aixFOAM Premium absorbers with Fire Protection Plus allow you to redefine soundproofing.
The right frame for your acoustics
Effective sound insulation as beautiful and flexible as never before - with aixFOAM acoustic frames
Curtain up for big cinema!
Our electric curtain motor - optionally with a stylish wave curtain in 17 different colours!
Our star for your home cinema
Discover our complete set for high-end sound in your film temple.
Low frequencies firmly under control
Discover our all-rounder absorber against bad bass sound - for the best sound, without compromise.
"aixFOAM totally convinced me as a HiFi editor and music lover! Meetings and music rehearsals are more fun and less strenuous thanks to the better, clearer acoustics."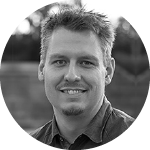 Matthias Fengler, Deputy Editor in Chief