Filter (Befestigungssystem)
Selbstklebend
Hängesystem
Seilsystem
Montagekassette Alu, eloxiert
Produkte ohne feste Montage
Filter (Einsatzort)
Wand
Decke
Boden
Tür
Tisch
Filter (Form)
Rechteck (Standard)
Quadrat
Rund/Oval
Kontur
Filter (Lärmquelle)
Luftschall Hochfrequent
Luftschall Mittelfrequent
Luftschall Tieffrequent
Filter (Optik)
Glatte Oberfläche
Strukturierte Oberfläche
Filzoberfläche
Akustikstoff-Oberfläche
Matching products: Reset Filter
Classic Line
Klassische Schallabsorber für verbesserten Klang, weniger Lärm und Hall
Professional Line
Exklusive Designs sowie Akustikelemente mit Schallschutz und Flammschutz Plus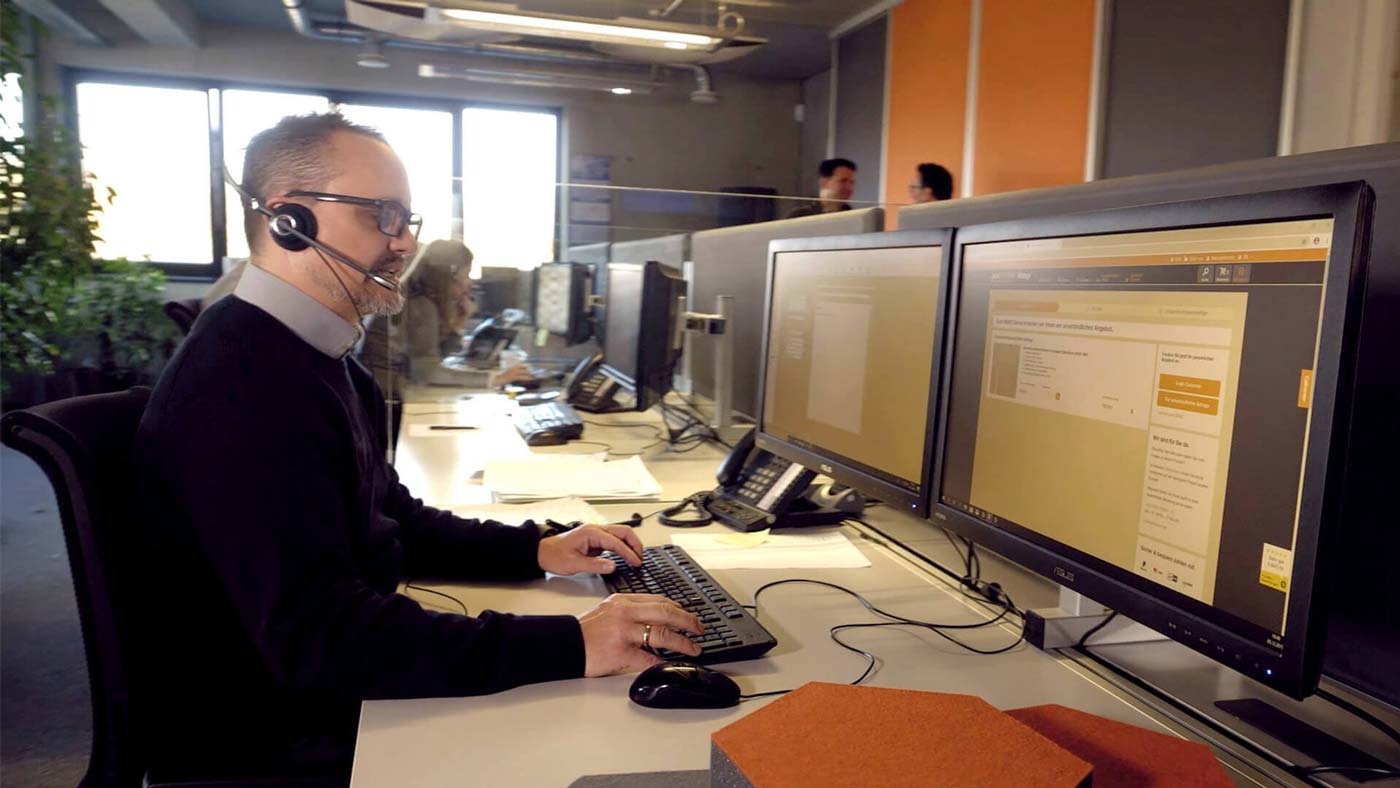 Individual service requests
Are you a major customer? Do you need different delivery quantities than in the shop? Do you have special requirements for packaging or special shipping and delivery conditions? Talk to us!
To contact page
Soundproofing and sound insulation for schools and nurseries
What are the challenges when soundproofing schools and nurseries?
Rapid footsteps, noisy toys, happy shouting, singing, dancing, loud role-playing as warring knights or racing police cars: A child's world is loud and colourful. The high number of difference noise sources in schools and nurseries ensures that the sound level in these spaces increase considerably fast and thus become an issue for children and educators/teachers alike. For constant noise not only damages the hearing, it also increases stress and the risk of heart and circulatory problems.
Many noise sources in nurseries and schools increase the sound level in the room. Without sufficient sound insulation, even normal nursery and school noise can become an issue for small and large ears.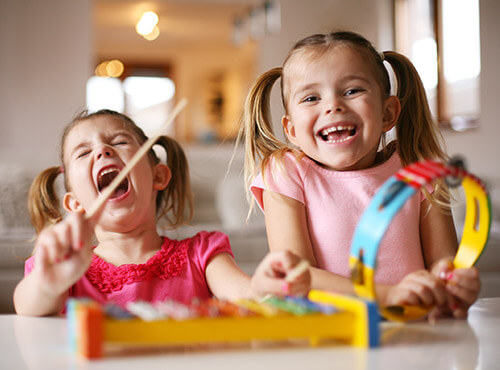 Poor room acoustics in the classroom promote reverberation
The architectonic features in classrooms mostly amplify the noise level. Hard, smooth and therefore very sound-reflective materials of walls, ceilings, wooden furniture and boards reflect the sound. As a result noises remain the room particularly long and overlay each other. This affects above all the intelligibility of speech and communication.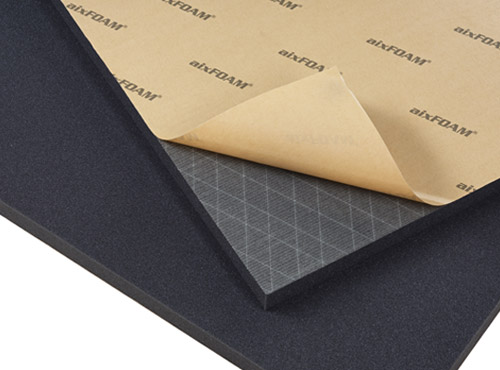 Sound-reflecting surfaces in classrooms cause long reverberation times. As a result, individual sounds overlay each other and create noise. Sound absorbers reduce reverberation and improve the room acoustics.
Learning without noise: What are the benefits of sound insulation in nurseries and classrooms?
DIN 18041, entitled "Acoustic quality in rooms" applies to the acoustic design of classrooms in schools and group rooms in nurseries. This standard contains various stating points for improving the room acoustics, as well as arguments for using sound absorbers.
Studies prove that concentration and memory can deteriorate by up to 20% in noisy situations. Good voice intelligibility and sufficient peace are critical in classrooms in schools or lecture theatres. If the acoustics in the room are balanced, this not only simplifies listening and concentration, but also the use of a foreign language, for example. In addition, less noise protects the hearing and promotes health.
Sound insulation in schools and nurseries reduces reverberation, improves room acoustics and provides the necessary calm. The use of sound absorbers can increase concentration by up to 20% and this simplifies learning.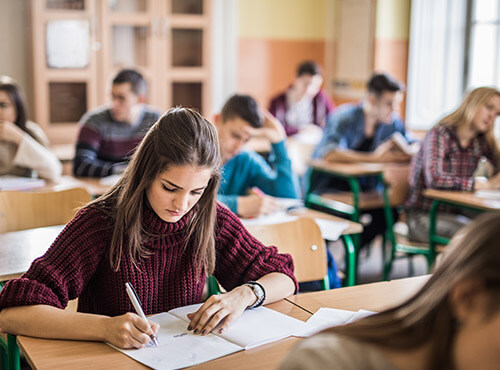 How does effective sound insulation in schools and nurseries work?
In order to reduce noise, first the ceilings and walls in the classroom or nursery are fitted with acoustic absorbers. The insert of an
acoustic ceiling
is suitable for this. In most cases, fitting sound absorbers to around 20 – 30% of the wall and ceiling area is enough for lowering the noise level, reducing reverberation and improving speech intelligibility.
Above all, speech is transported in the medium and high frequency range. The use of broadband absorbers is therefore sensible. Our aixFOAM sound insulation mats are specifically designed for these frequency ranges and therefore are perfect for soundproofing in classrooms. The acoustic foam sound absorbers absorb disturbing sound and shorten the reverberation time in the octave bands from 125 to 4000 Hz recommended for classrooms.
What role does fire proofing play when soundproofing schools and nurseries?
The subject of safety is especially important, above all in buildings where children congregate. The fire protection directive DIN 4102 B1 frequently applies to universities, schools and nurseries. We at aixFOAM therefore offer sound absorbers which meet these requirements and, in the worst case, ensure the necessary safety of the children or students. Our aixFOAM experts are happy to help you choose the right sound insulation products for the applicable fire safety conditions in your school or nursery.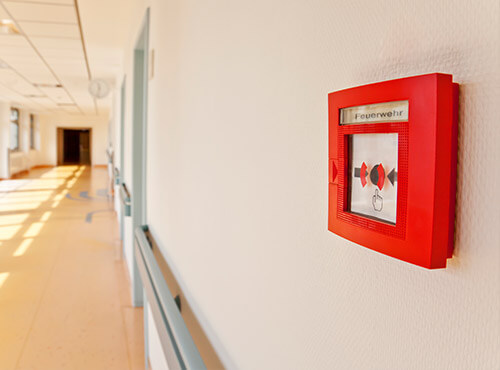 As manufacturer of sound absorbers, we are not allowed to advise on fire protection, we can only recommend the right products for your applicable fire protection provisions. So ideally you should find out first from your architect or fire safety officer.
Why should you choose aixFOAM sound insulation in schools and nurseries?
As manufacturer of high quality acoustic elements with more than 60 years' experience, we at aixFOAM know what is important for soundproofing in schools and nurseries. Through constant research and further development of our sound absorbers we have succeeded in creating products with high absorption coefficients and simultaneously attractive designs.
Sound insulation
maximum
sound absorption
Designs
Motives for
children
Material
tested, free from
harmful substances
Colour selection
as desired
Fire protection
in different
classes
Installation
multiple
options
Free from harmful substances, stylish and child-friendly
Our colourful sound absorbers, which are available either in particularly child-friendly motives such as hippos, butterflies, jigsaws or hearts, not only improve the acoustics in schools an nurseries, they also bring a good mood to every room. Additionally, in our online shop you will find Oeko-Tex-certified acoustic absorbers that have been tested for harmful substances, which are particularly suitable for use in rooms for children and young people.
aixFOAM sound absorbers lower the noise level, improve the sound and are available in various fire protection classes and material thicknesses. Choose your favourites from several colours and surfaces. Different installation options, such as our self-adhesive kit, make installing the sound absorbers easier. Sound absorber mats in hanging cassettes made from aluminium or free-standing acoustic elements also provide visual highlights.
Child-friendly motive sound absorbers in schools and nurseries not only lower the noise and improve acoustics, they also decorate the room.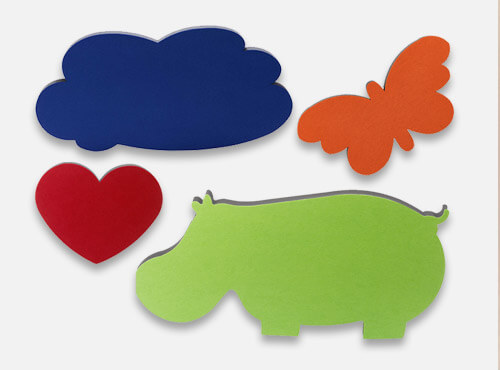 Now it's your turn: Get effective sound insulation for your school or nursery – direct and cheap from the manufacturer!
Choose your sound insulation from our aixFOAM products for nurseries and schools or use our free advice service. Our experts will support you with your projects in order to find the right solution for your requirements.
The aixFOAM technical planners can be contacted by telephone or email.
Free advice
This is where you can find sound insulation products for less noise in schools and nurseries.
To the products
Looking for inspiration?
Here you will find pictures from our customers of noise insulation in schools and nurseries.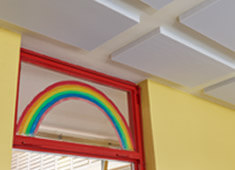 To the gallery