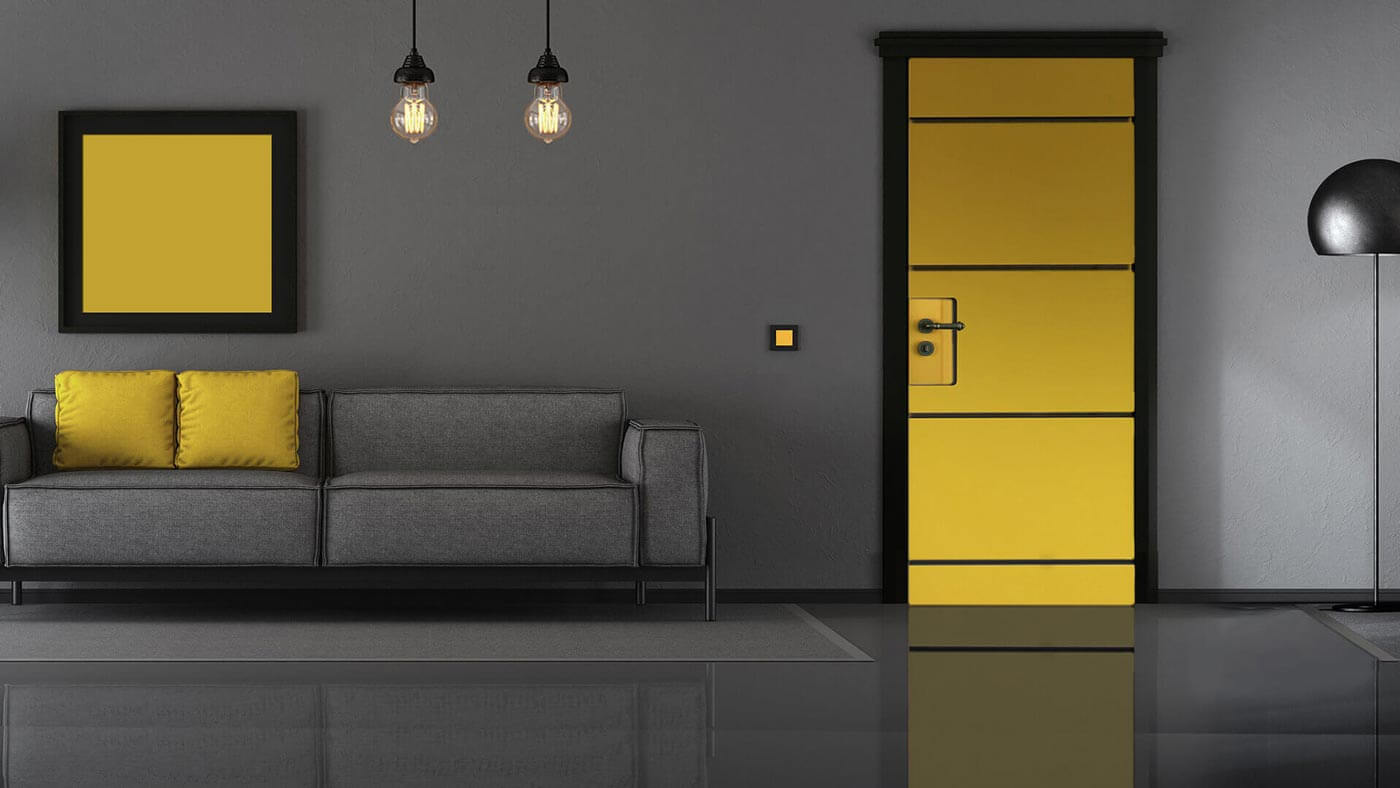 Colourful is beautiful.
Discover aixFOAM door insulation sets in 20 attractive colours and block out noise.
Discover them now!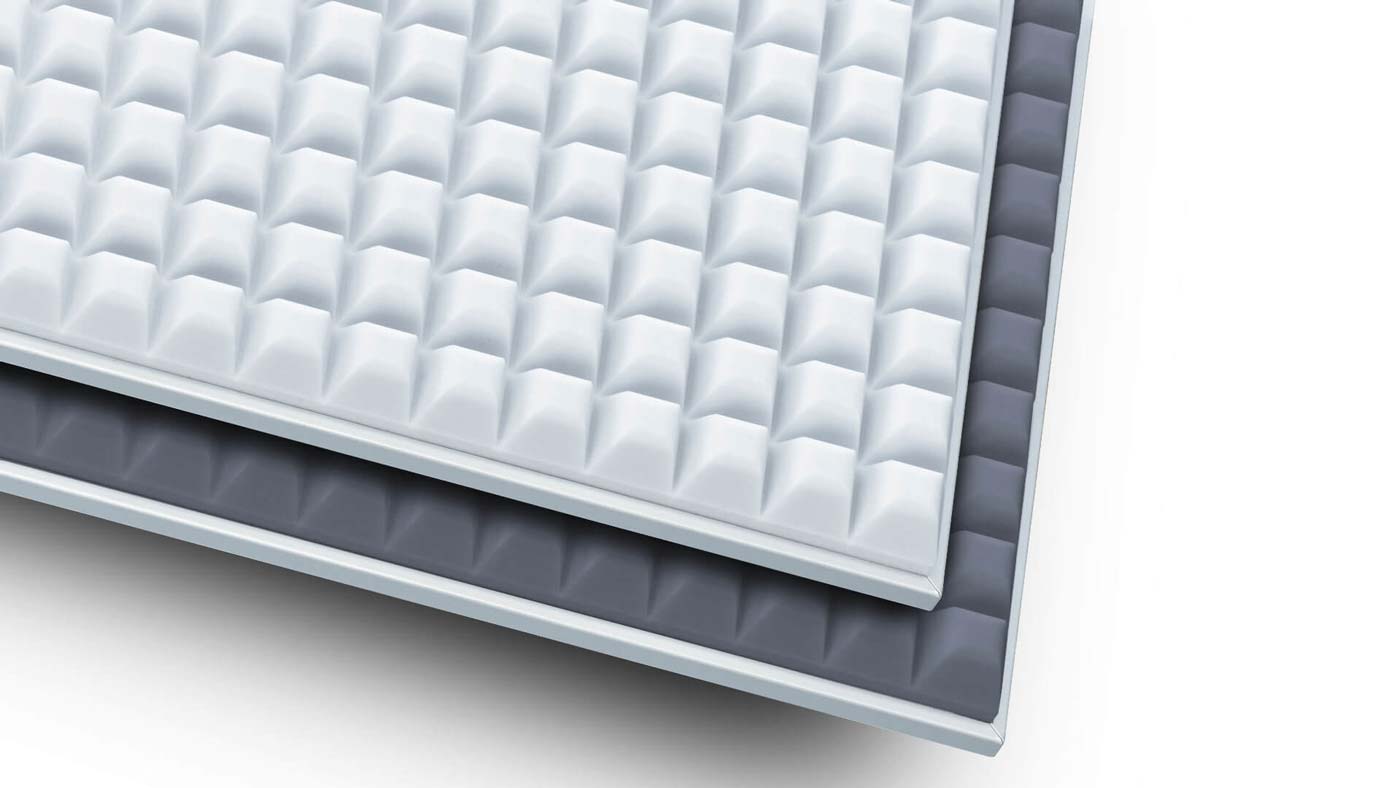 The most effective soundproofing ever
Our aixFOAM Premium absorbers with Fire Protection Plus allow you to redefine soundproofing.
Discover them now!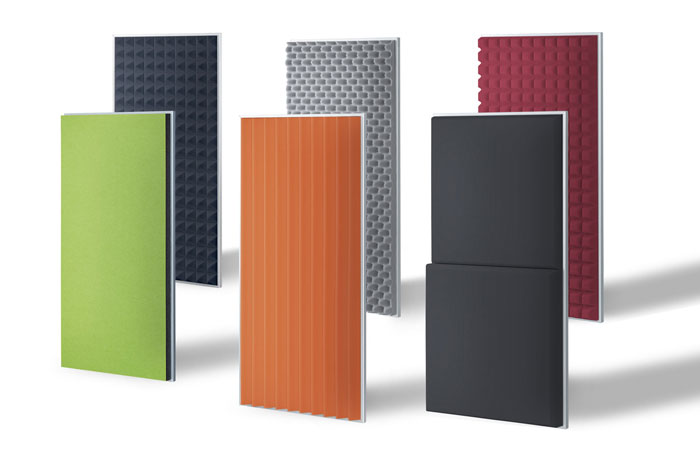 The right frame for your acoustics
Effective sound insulation as beautiful and flexible as never before - with aixFOAM acoustic frames
Discover them now!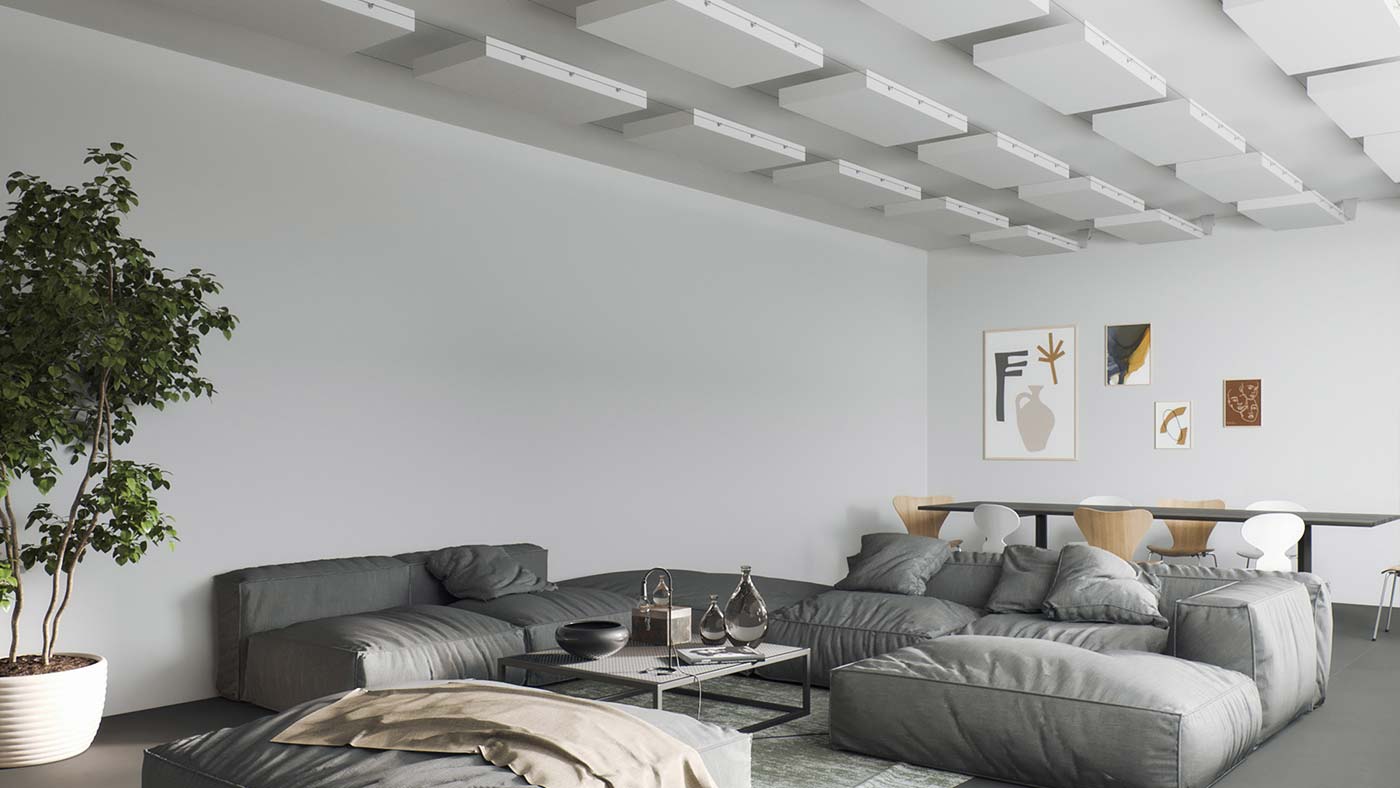 All good things come from above
Sound insulation for ceilings: Discover our sound absorbers for more quiet and crystal-clear acoustics!
Discover now!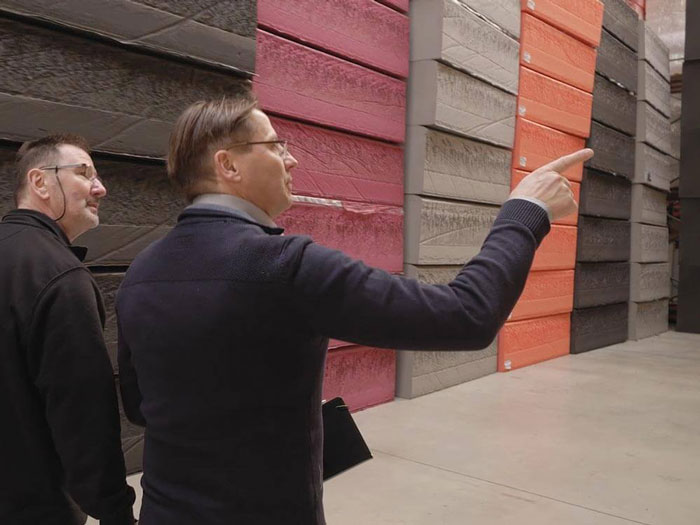 We love and live acoustics.
Who is behind aixFOAM? Lights! Camera! Action! - Let us take you behind the scenes and give you a glimpse of our daily work.
Watch video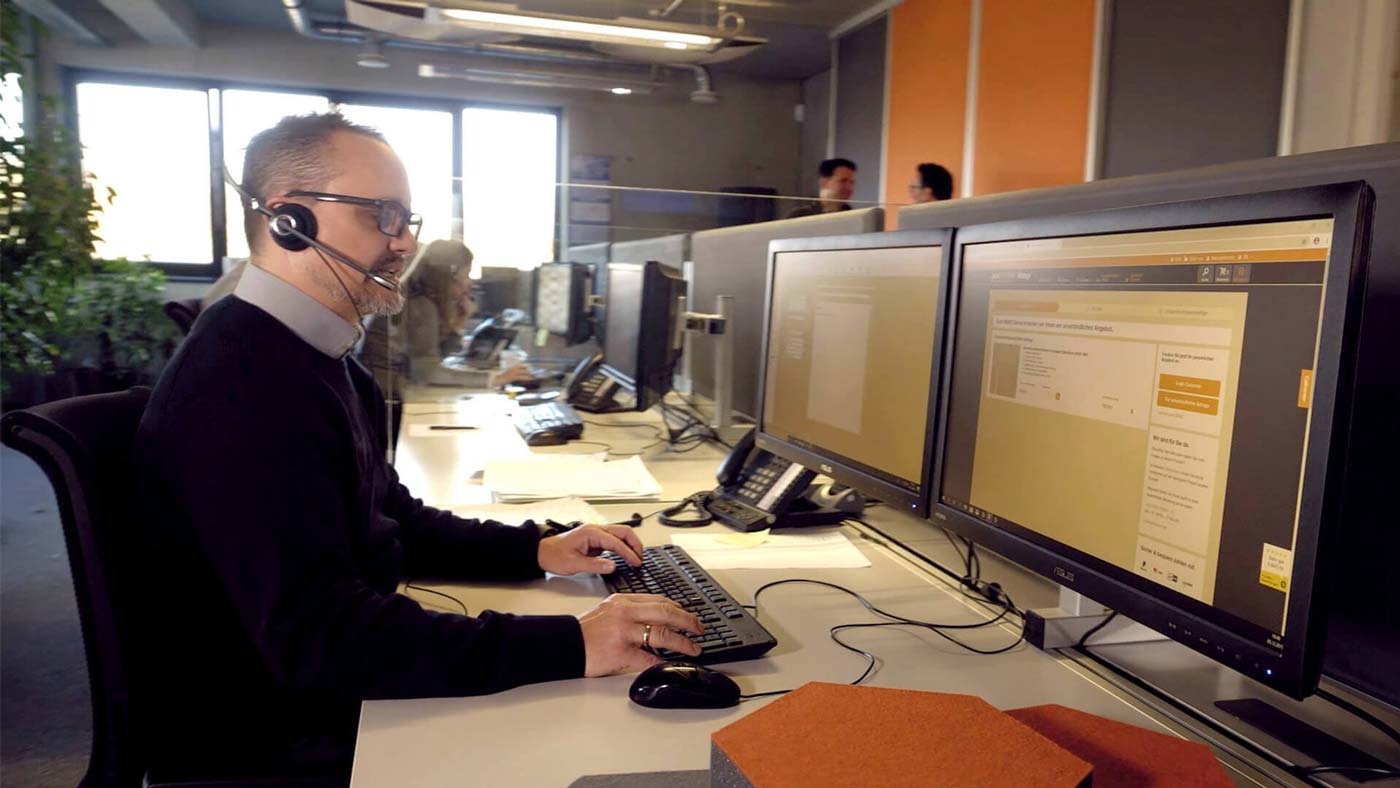 Individual service requests
Are you a major customer? Do you need different delivery quantities than in the shop? Do you have special requirements for packaging or special shipping and delivery conditions? Talk to us!
To contact page
Our products for your room acoustics application
Location
Ceiling
Wall
Floor
Door
Table
Optics
Smooth surface
Structured surface
Felt surface
Acoustic fabric surface
Noise source
Air-borne sound, high frequency
Air-borne sound, medium frequency
Air-borne sound, low frequency
Structure-borne sound
Matching products: Reset Filter
Classic Line
Classic sound absorbers for improved sound, less noise and reverberation
Professional Line
Exclusive designs as well as acoustic elements with soundproofing and flame protection Plus
Improve room acoustics
In modern architecture, it is not only the visual design of rooms that plays an important role, the acoustic design is also becoming ever more important. Good room acoustics not only improve communication, they also ensure more peace and a pleasant ambience in the room. But where are the main causes of poor room acoustics and how can sound insulation contribute to increasing the feeling of well-being?
What are the causes of poor room acoustics?
Every room is different and should be treated according to its use and the associated acoustic requirements. In general, two factors are critical for the acoustics in a room: On one hand the sound pressure level, and on the other hand the reverberation or reverberation time.
Excessive sound pressure level
The sound pressure level describes the volume in the room. In order to lower it, it is necessary to note which sound sources are causing the disturbing noise and where they are located. Once the noise sources are known, targeted measures for soundproofing and sound insulation can be taken.
Reverberation and long reverberation times
It is not only volume, i.e. the noise measured in decibels (dB), that has a negative impact on the acoustics, so do echoes. This describes how long a noise remains in the room after the source of the sound has been switched off. Especially if there are many sources of noise, such as in an office or restaurant this leads to the overlying of frequencies. The sound is also reflected by solid materials such as wood, concrete, glass or smooth plastics. This increases the reverberation time considerably and thus impairs the room acoustics. By using sound absorbers, the reverberation can be reduced.
Hard, smooth surfaces made from wood, glass, metal or concrete reflect sound and thus increase the reverberation time in the room. With targeted soundproofing, reverberation can be reduced and the room acoustics improved.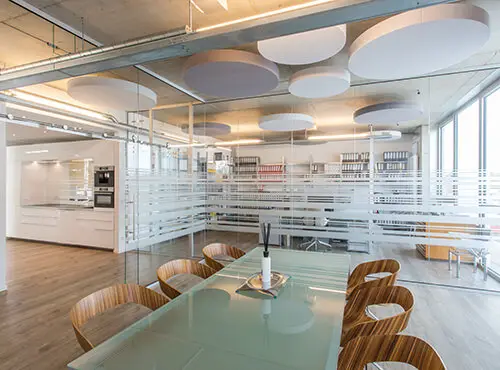 What are the regulations for room acoustics?
With the title "Acoustic quality in rooms", DIN 18041 provides important starting point for designing rooms in which hearing, understanding and finding peace are especially important. Depending on the size of the room and the type of use, the ideal reverberation times are regulated here and optimum room acoustic conditions are defined.
Good room acoustics improve voice comprehension and communication. This not only simplifies the integration of people with hearing loss, it also increases productivity, concentration and lowers stress. This is especially critical at workplaces such as offices and call centres, but also in public institutions such as schools and nurseries, as well as in the living area.
Sound insulation improves room acoustics and thus the ambience in the room. This simplifies communication and productivity. Studies prove that concentration can be improved by up to 20% through balanced acoustics.
How can the sound pressure level be reduced by soundproofing?
If the acoustics in the room are affected by noise, it is necessary to insulate the disturbing sound sources. For example, sound insulation of walls and ceilings can prevent disturbing noise from an adjacent area penetrating into the room, but can also prevent sounds leaving the room. This is interesting, in particular, in a sound studio, rehearsal room or music room, in order to avoid problems with neighbours.
Sound insulation mats made from acoustic foam, with a smooth surface, high material thickness and a high density, are suitable for stopping noise transmission. Flat sound absorbers, heavy acoustic foam and heavy acoustic foil in particular have proven themselves in practice.
In order to separate small areas acoustically within a room, for example workplaces in an open-plan office or an exhibition stand, table dividers, ceiling sails or free-standing and free-hanging acoustic elements and acoustic walls can be used.
Noise in room can quickly become irritating. Poor room acoustics cause stress and increase risk of heart and circulatory diseases. The use of sound insulation lowers the sound pressure level and contributes to well-being.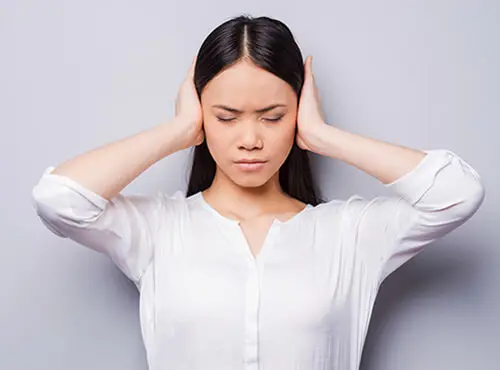 How can reverberation be reduced and the sound improved by soundproofing?
In order to prevent unwanted sound reflections and reverberation, sound absorbers can be positively selectively on solid surfaces. They reduce sound, absorb superfluous frequencies and thus contribute to enhanced room acoustics.
Broadband absorbers made from acoustic foam are recommended for optimising high and medium-range frequencies because language moves in this frequency range in particular. Sound insulation panels can be fitted to walls or ceilings as broadband absorbers. Profiled sound absorbers such as nubbed foam or pyramid foam also have a sound-dispersal effect, which ensures a natural sound in the room and selectively changes the reverberation.
In order to optimise the sound in the low frequency range, so-called bass absorbers or even edge absorbers should be used in addition to wall and ceiling absorbers. They are made of a particularly thick material and thus are suitable for absorbing low frequencies and bass.
Why is sound protection from aixFOAM particularly good for enhancing room acoustics?
For our acoustic elements we at aixFOAM use high quality acoustic foam. Acoustic foam has a open-pore structure and low density. As a result, noise is able to penetrate the material well, is converted into heat energy as a result of friction (not noticeable) and absorbed. Acoustic foam is also an extremely flexible material that can be worked easily.
Sound insulation
maximum
sound absorption
Surfaces
profiles to
choose from
Heights
different heights
can be selected
Colour selection
as desired
Fire protection
in different
classes
Installation
multiple
options
By professionally working our acoustic foams, it is possible to make sound insulation in different fire classes, colours and surface profiles. As a result, aixFOAM sound absorbers are not only effective against sound, they are also visually attractive. With installation options such as self-adhesive kit or elegant aluminium installation cassettes, the installation of the sound absorbers is not only child's play, its also an elegant design object.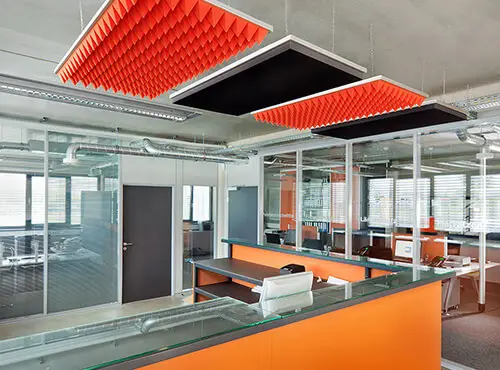 aixFOAM sound absorbers made from acoustic foam in an aluminium hanging cassette (upFRAME) dampen the sound and make a visual highlight. They improve the room acoustics and add value to the interior with modern designs.
Trust 60 years of experience!
As a manufacturer of high quality acoustic elements, we at aixFOAM have more than 60 years of experience and are your competent partner for room acoustics and sound insulation. So we know that every room and the requirements for acoustics are individual. We are happy to help you with our products or with free advice from our technical planners in order to find the right solution for better room acoustics.
Look for optimum sound insulation for your project on or category pages or contact our acoustic experts directly.
The aixFOAM technical planners can be contacted by telephone or email.
Free advice
This is where you can find our various product categories from the area of room acoustics.
To the categories