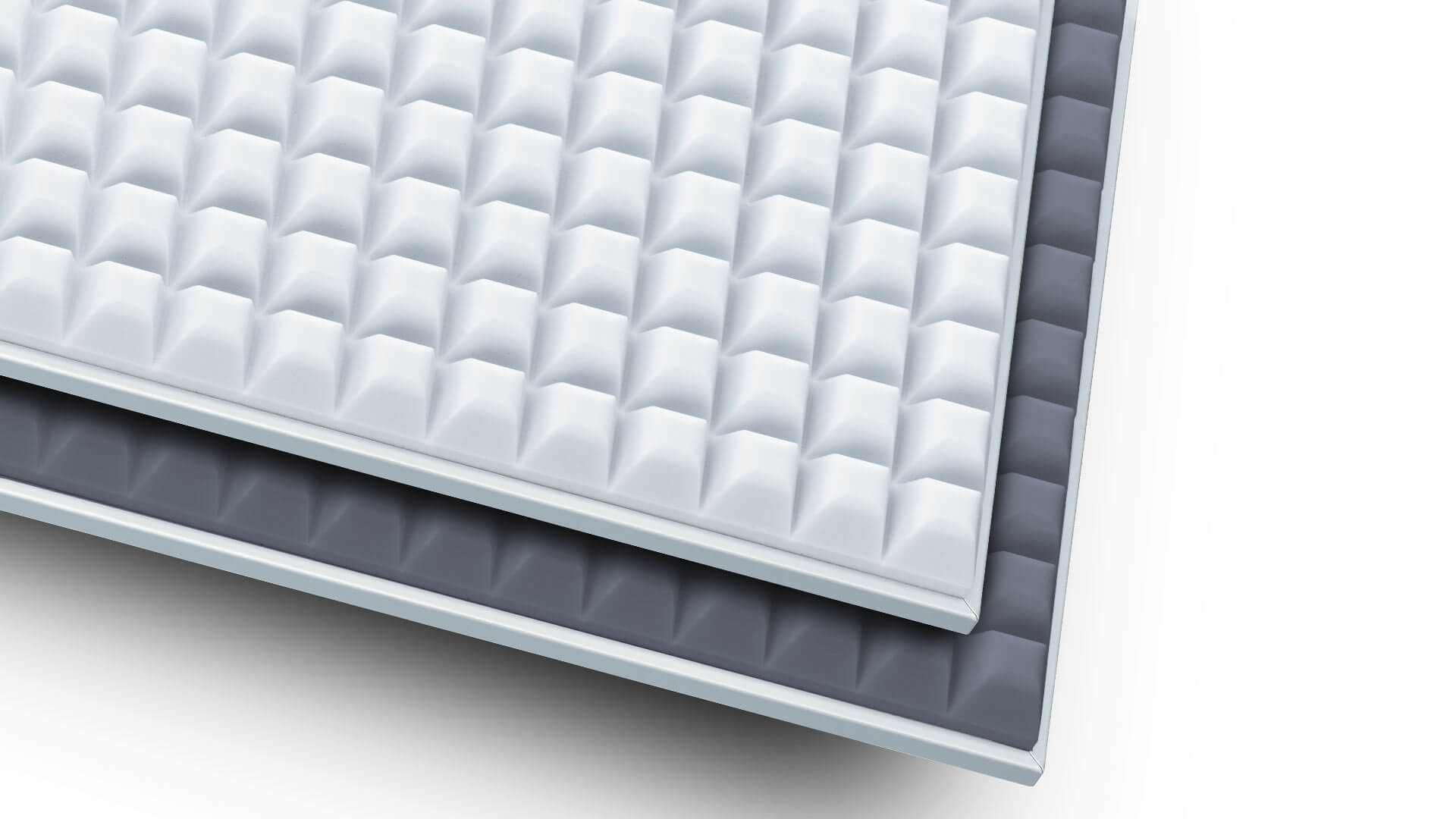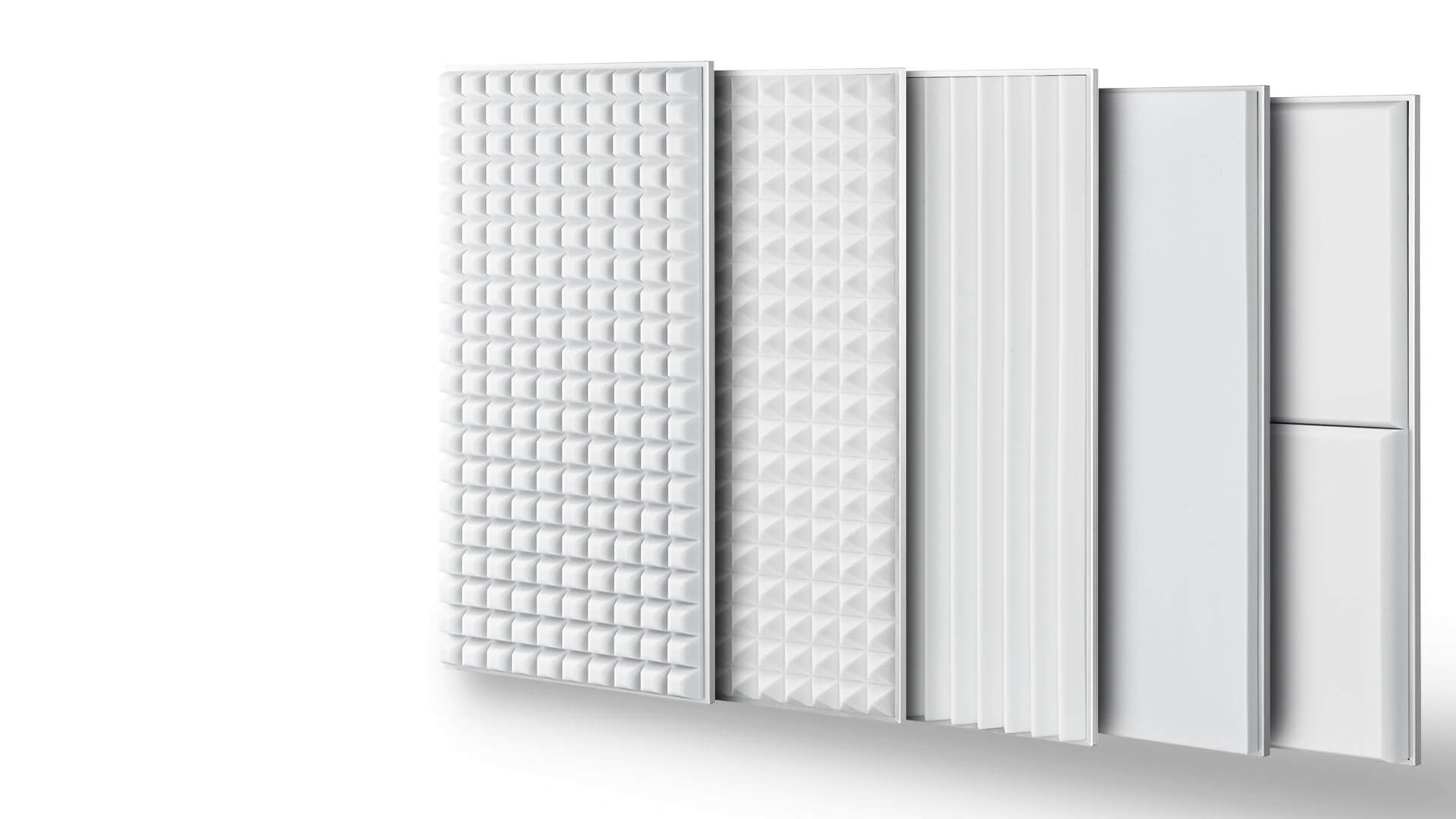 For those who expect more
The sound absorbers in our aixFOAM Premium Line are the professional solution for maximum sound insulation and crystal-clear room acoustics. They owe their unsurpassed acoustic properties to a special acoustic foam with an extremely fine, open pore structure that absorbs sound almost entirely. The fibre-free, elastic material can be fashioned into almost any shape desired and thus enables contours and profiles to be manufactured precisely. The feather-light acoustic elements also stand out thanks to their high dimensional stability and colour fastness. They are flame retardant without the addition of flame retardants and thus meet many regulations to ensure fire safety in public buildings. Our smart fastening systems guarantee an even more flexible and simple installation of the sound absorbers.
What are you waiting for? Discover the aixFOAM Premium Absorber!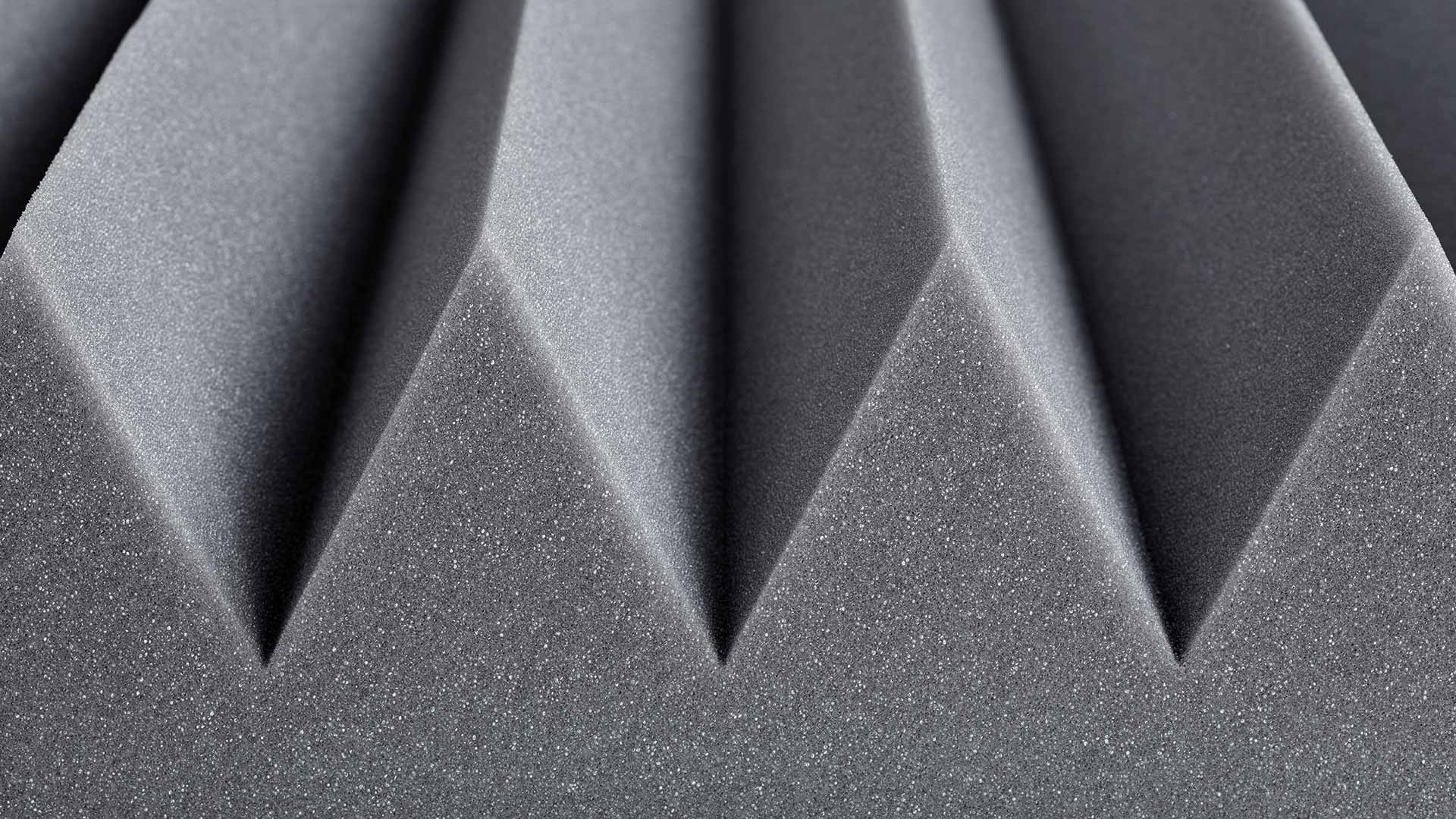 Maximum
sound absorption

Extremely low
weight

Flame retardant
(DIN 4102 B1)

High UV-resistance,
no yellowing!

Smart
assembly systems
aixFOAM Premium sound absorbers are available in two colours. The extremely UV-resistant material protects the elements from photo ageing and prevents the sound absorber from yellowing, even when exposed to permanent sunlight.
White-grey
Swallows sound, not light
The fine white-grey blends discreetly into any room situation and has a high degree of light reflection. This is particularly advantageous with ceiling absorbers.
Titanium grey
A titan against sound
Premium sound absorbers in noble titanium grey (dark grey) not only offer high performance noise reduction, but are also colour-stable and dirt-resistant.
Our tip: Don't want to decide on a colour? Choose both! The mix of light and dark absorbers creates interesting compositions.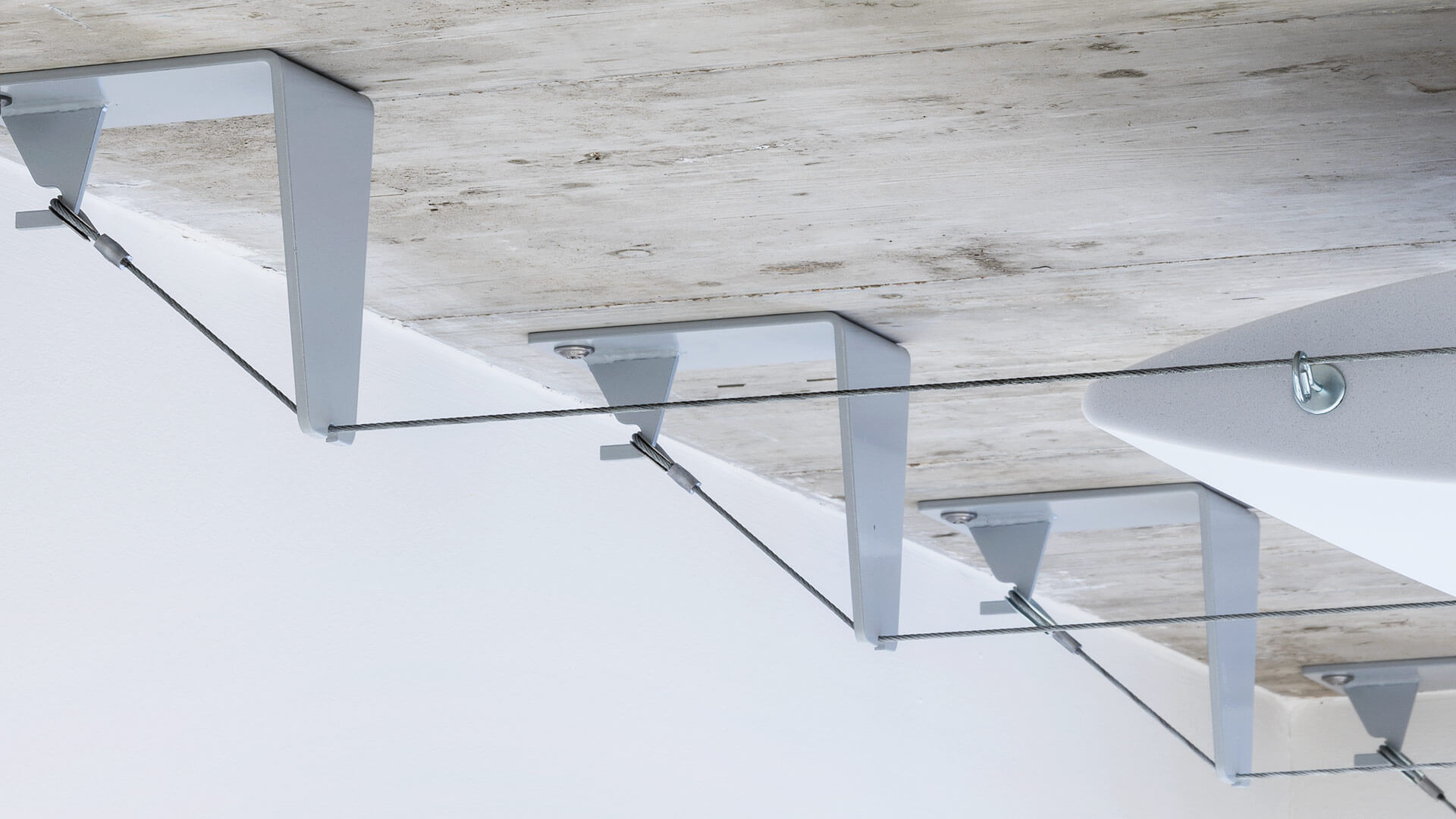 STICKY
Makes your aixFOAM self-adhesive.

upFRAME
with/without accessories

Suspension or
cable system

Ceiling bracket
system

Magnet system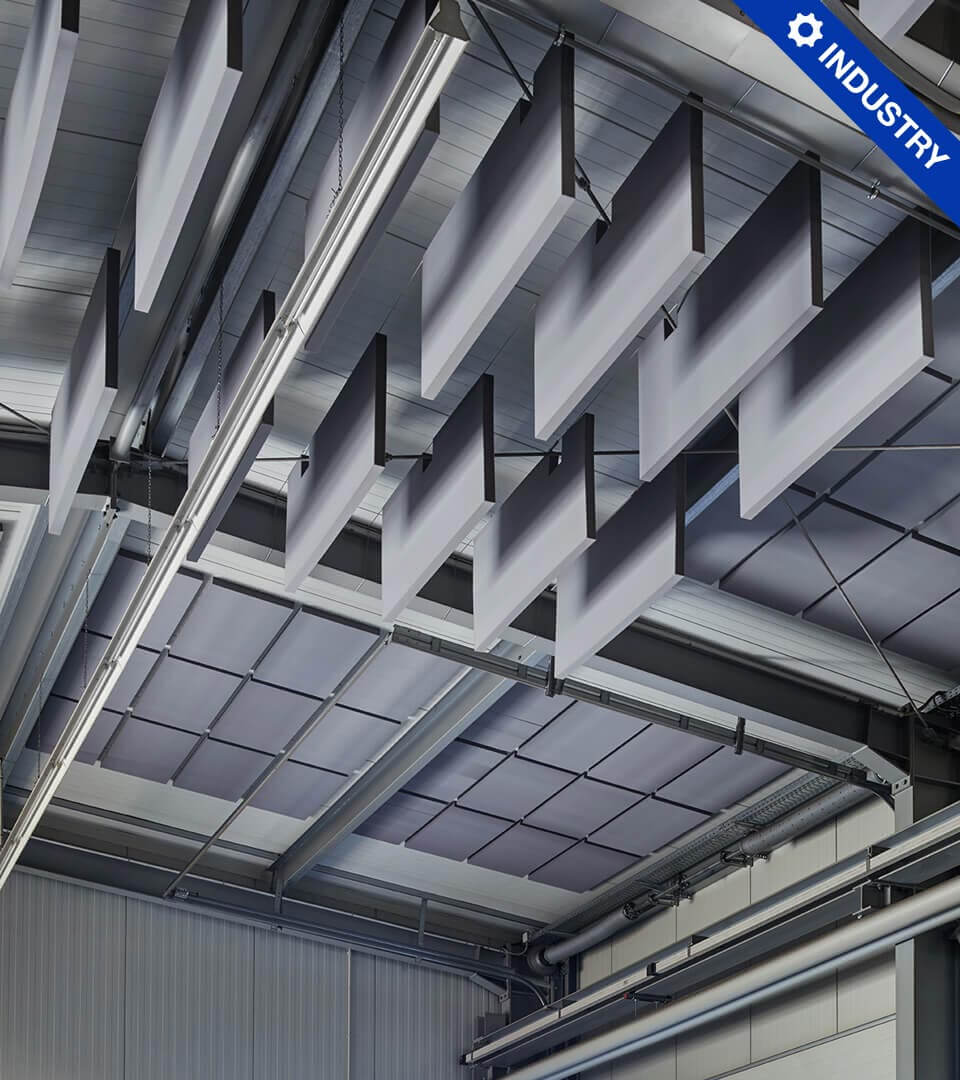 aixFOAM Industry Line
Here you will find our premium sound absorbers especially for the industrial sector.
Discover now