Anti-drumming mat SH0131 made from heavy acoustic foil – Flexible against structure-borne noise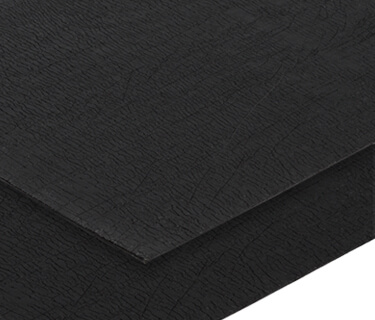 Product data
Format, surface
Rectangular panel (100 cm x 50 cm), slightly structured surface
Material thicknesses
~ 2,5 mm (~ 0,25 cm)
Special sizes
Cuts, punched parts, special sizes possible upon request
Material
Heavy acoustic foil without support insert with polyethylene cover layer, mineral-filled
Colours
Black
Fire classes
DIN EN ISO 11925-2 / EN 13501-1: class E
Fire behavior according to DIN 75200: max. 100 mm / min
Fastening options
Self-adhesive kit with acrylic-based adhesive system Note: The product should only be stuck to smooth surfaces (e.g. steel, aluminium, etc.). On rough bases, the adhesive effect is limited and the self-adhesive kit should only be used as an installation aid.
Lamination options
Alternatively, this product is also available as a laminate with every other aixFOAM technical acoustics product.
Surface weight
4,0 +/- 0,3 kg/ m²
Density
ca. 1,9 g/ cm³
Heat resistance
30 min vertical to 120 °C120 min vertical to 100 °C
Adhesive strength/
Resistance to peeling
At 20 °C and 100 mm/ min: > 4 N/ cm
Low-temperature flexibility/
Spine bending
At 10 °C, Ø spine: 30 mm
Loss factor
At 200 Hz according to DIN EN ISO 6721-3
0.17 at 10 °C | 0.14 at 20 °C | 0.08 at 30 °C
Chemical resistance
Water, alcohols, diluted acids and alkalines
Harmful substance information
The product is not subject to a mandatory label according to EU directives / GefStoffV.
Tolerance
This high quality acoustic product is made on our precision machinery according to DIN 7715 Part 5 P3.
Further information on this product and the processing instructions can be found in the accompanying data sheet, if required. We are happy to provide you with this upon request and upon purchase.
Profit from sound insulation directly from the manufacturer!
At aixFOAM we make sound insulation for applications in room acoustics and technical acoustics. And because we do this particularly well, we have been doing it for 60 years. Over this time we have been constantly working on the further development of our products and therefore are able to offer you highly effective sound absorbers in a modern design.
Our aixFOAM philosophy: We combine customer-oriented advice with the individual, needs-based production of sound insulation solutions. Or in other words: We help you with free advice to find the ideal sound insulation for your project and start to make your absorbers directly after receiving your order. You then receive your sound insulation directly from the factory – naturally in the best quality.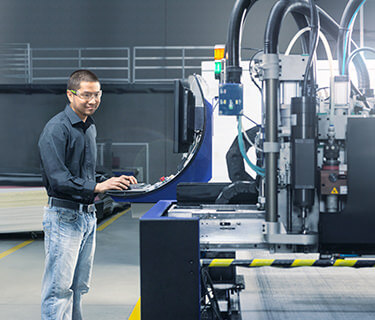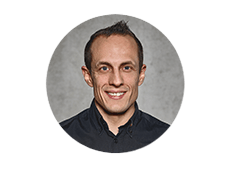 "Our heavy acoustic foil is the perfect product for dampening structure-borne sound and anti-drumming. It has a high surface weight – and an extremely small material thickness. It is popular among our customers above all in chassis and vehicle production, machine construction and for use in air ducts, air-conditioning and lifts. I am happy to recommend the heavy foil to reduce material vibrations and vibrations in garage doors, doors and steel containers."
Thomas Stollenwerk, customer advisor
Do you need help or do you have any questions about the product?
Use our help area with brief answers to the most frequently asked questions from our customers.
Of course we are happy to help you with advice, free of charge.
+49 2403 / 83830 - 22
Monday to Friday
08:00 hours to 17:00 hours
sales@aixfoam.com
Daily from 00.00 – 24.00 hours
Other customers also bought: