EASYfixer
Acoustic fabric stretches easily into place!
EASYfixer
Acoustic fabric stretches easily into place!
Mounting tool for tensioning the aixFOAM SOFTTOUCH
Practical wooden handle and sheet made of metal
Allows effortless stretching of aixFOAM SOFTTOUCH, without effort
This spatula is a necessary special tool for stretching the acoustic fabric SOFTTOUCH. Conventional spatulas are usually not able to apply the required final tension to the fabric at the outer edges of the profiles. As a result, the fabric cannot be stretched evenly or is even damaged by the excessive effort. For an optimal result, we would therefore particularly like to recommend the use of the special spatula EASYfixer.
Ready configured? Continue here
*
incl. VAT
excl. Shipping
EASYfixer for stretching the aixFOAM SOFTTOUCH
Installation spatula with wooden handle for effortless stretching of our aixFOAM SOFTTOUCH
Practical tool for high-quality face or wall covering
Necessary for attaching the acoustic material in the PROFILO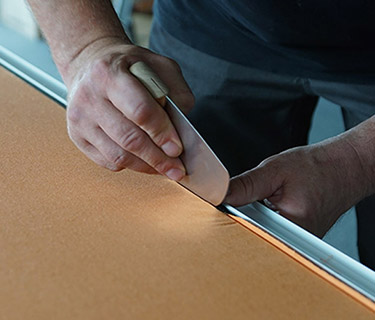 Product data
Formaat
Installation spatula, L x 12 cm, W x 11 cm
Material
Metal, wood
Colours
Silver metallic, wood
Graduated prices
Number
Price (net)
per item
Price (gross)
per item
1
14,70 €
17,50 €
2
12,61 €
15,01 €
3
11,85 €
14,10 €
4
11,21 €
13,33 €
5
10,69 €
12,72 €
6
10,23 €
12,17 €
7
9,81 €
11,67 €
Recommended accessories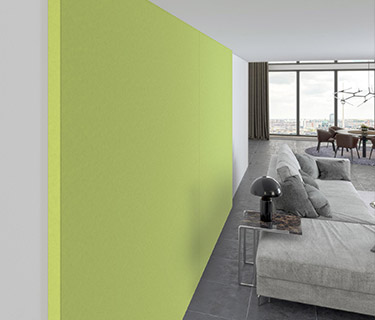 Easily install textile wall covering yourself? No problem with the right materials such as the
aixFOAM SOFTTOUCH
, the
EASYfixer
and the
PROFILO
! Read more about this in our aixFOAM knowledge article (German).
Profit from sound insulation directly from the manufacturer!
At aixFOAM we make sound insulation for applications in room acoustics and technical acoustics. And because we do this particularly well, we have been doing it for 60 years. Over this time we have been constantly working on the further development of our products and therefore are able to offer you highly effective sound absorbers in a modern design.
Our aixFOAM philosophy: We combine customer-oriented advice with the individual, needs-based production of sound insulation solutions. Or in other words: We help you with free advice to find the ideal sound insulation for your project and start to make your absorbers directly after receiving your order. You then receive your sound insulation directly from the factory – naturally in the best quality.
Use of high quality acoustic foams from Germany
Precision manufacturing on the latest CNC cutting machines and systems
Standard solutions or individual small and series manufacturing of noise insulation
Advice, planning, production and brokering of assembly partners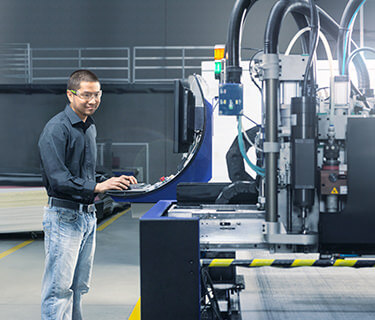 Brand quality
from the manufacturer
"Made in Germany"
Production
for you, individually
in a few days
Experience
for 60 years
soundproofing experts
Award
ISO 9001:2015 certified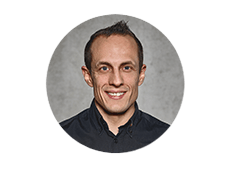 'Our EASYfixer is an ingenious tool for creating acoustic wall covering or trim. The acoustic fabric SOFTTOUCH can be fastened and stretched in the appropriate wall covering profiles PROFILO with little effort.'
Thomas Stollenwerk, customer advisor
We are here for you!
Do you need help or do you have any questions about the product?
Use our help area with brief answers to the most frequently asked questions from our customers.
Of course we are happy to help you with advice, free of charge.
+49 2403 / 83830 - 22
Monday to Friday
08:00 o'clock to 17:00 o'clock
sales@aixfoam.com
Daily from 00.00 – 24.00 o'clock
Impressions?
Here, you'll find lots of application images of our EASYfixer.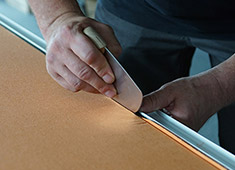 View images