Acoustic wall cover profile with closing edge
A clean connection
#aixFOAM-PROFIL
Acoustic wall cover profile with closing edge
A clean connection #aixFOAM-PROFIL
Accessories for tensioning the aixFOAM acoustic material
For easy tensioning of the aixFOAM acoustic cloth using the special spatula
Design with closing edge
available in black or white
Length: 200 cm
Ready configured? Continue here
Your choice:
aixFOAM-PROFIL |
*
incl. VAT
excl. Shipping
Acoustic wall cover profile with closing edge
Plastic profiles for tensioning our aixFOAM acoustic cloth
Practical assembly aid for high quality visual or wall coverings
Profiles can be individually tailored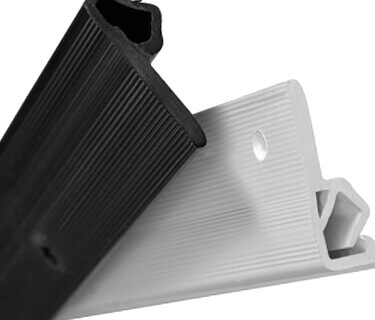 Product data
Formaat
Profiles with closing edge, L = 200 cm, W ~ 3.3 cm
Height
~ 1,1 cm
Material
Plastic
Colours
Black, white
Fastening options
Holes roughly every 9.5 cm along the profile for screwing
Graduated prices
Number
Price (net)
per item
Price (gross)
per item
from 5
10,75 €
12,79 €
from 10
9,28 €
11,04 €
from 20
8,50 €
10,12 €
from 30
8,03 €
9,56 €
from 40
7,68 €
9,14 €
from 50
7,43 €
8,84 €
from 60
7,19 €
8,56 €
Recommended accessories
The wall bracing profiles provide easier tensioning of our
aixFOAM acoustic cloth
with the help of the aixFOAM special spatula, e.g. as a covering for sound absorbers or acoustic wall bracing.
Profit from sound insulation directly from the manufacturer!
At aixFOAM we make sound insulation for applications in room acoustics and technical acoustics. And because we do this particularly well, we have been doing it for 60 years. Over this time we have been constantly working on the further development of our products and therefore are able to offer you highly effective sound absorbers in a modern design.
Our aixFOAM philosophy: We combine customer-oriented advice with the individual, needs-based production of sound insulation solutions. Or in other words: We help you with free advice to find the ideal sound insulation for your project and start to make your absorbers directly after receiving your order. You then receive your sound insulation directly from the factory – naturally in the best quality.
Use of high quality acoustic foams from Germany
Precision manufacturing on the latest CNC cutting machines and systems
Standard solutions or individual small and series manufacturing of noise insulation
Advice, planning, production and brokering of assembly partners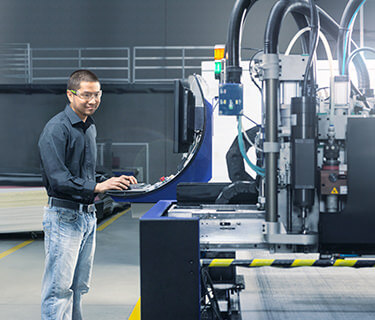 Brand quality
from the manufacturer
"Made in Germany"
Production
for you, individually
in a few days
Experience
for 60 years
soundproofing experts
Award
ISO 9001:2015 certified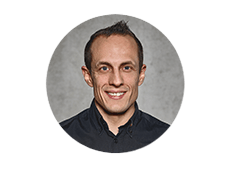 'Our wall cover profiles with closing edges allow the creation of a professional, textile visual or wall cover, which are familiar from cinemas or restaurants – without prior skills! The material can simply be pushed into the profiles and tightened. For light materials, I recommend using the white profiles and for dark materials the white ones, so that a harmonious overall image is created.'
Thomas Stollenwerk, customer advisor
We are here for you!
Do you need help or do you have any questions about the product?
Use our help area with brief answers to the most frequently asked questions from our customers.
Of course we are happy to help you with advice, free of charge.
+49 2403 / 83830 - 22
Monday to Friday
08:00 o'clock to 17:00 o'clock
sales@aixfoam.com
Daily from 00.00 – 24.00 o'clock
Impressions?
This is where you can find some application pictures of our wall cover profiles.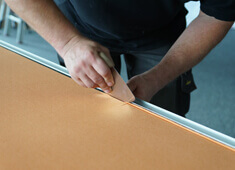 View images