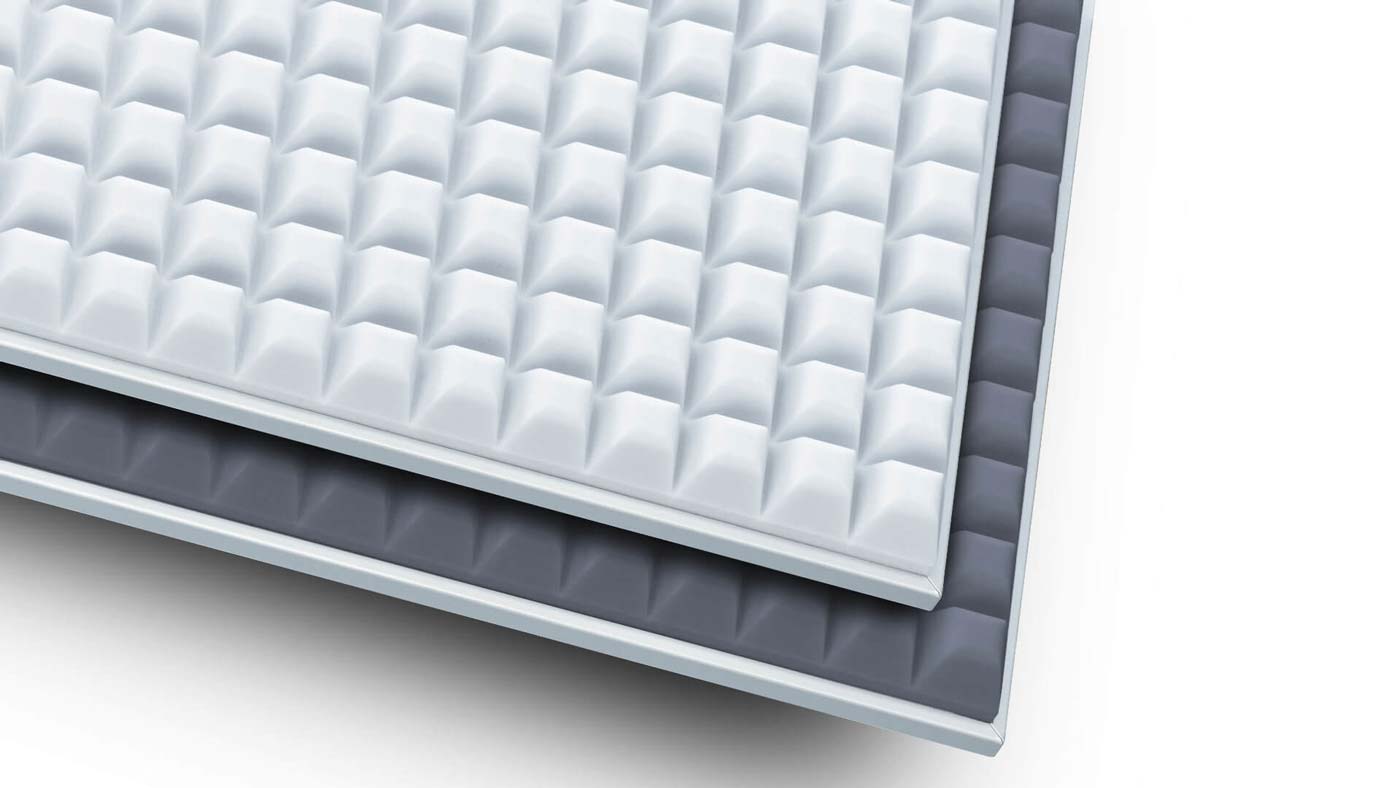 The most effective soundproofing ever
Our aixFOAM Premium absorbers with Fire Protection Plus allow you to redefine soundproofing.
Discover them now!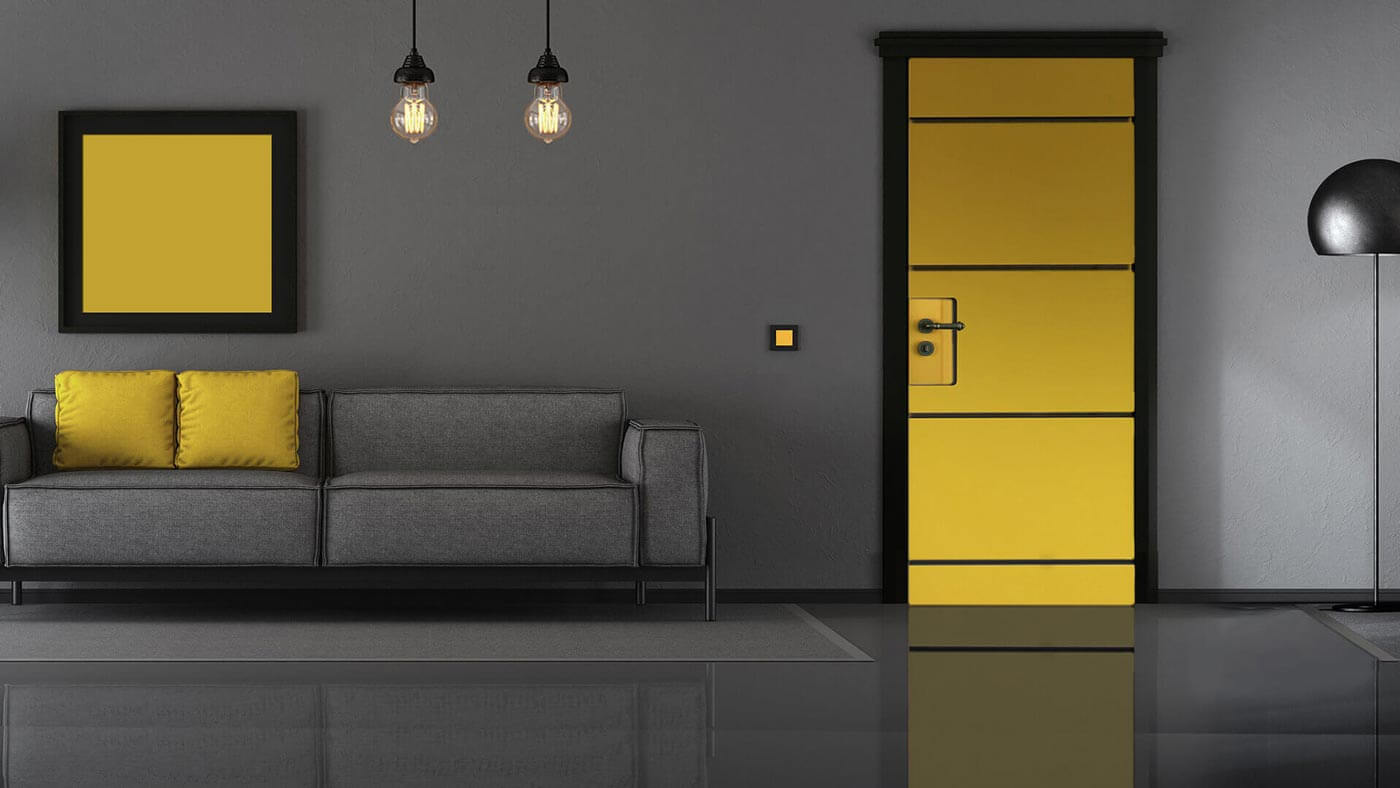 Colourful is beautiful.
Discover aixFOAM door insulation sets in 20 attractive colours and block out noise.
Discover them now!
Optics
Smooth surface
Structured surface
Acoustic fabric surface
Felt surface
Fastening system
Suspension system
Self-adhesive
Mounting cassette aluminium, anodised
Cable system
Products without fixed mounting
Noise source
Air-borne sound, high frequency
Air-borne sound, medium frequency
Air-borne sound, low frequency
Matching products: Reset Filter
Classic Line
Classic sound absorbers for improved sound, less noise and reverberation
Professional Line
Exclusive designs as well as acoustic elements with soundproofing and flame protection Plus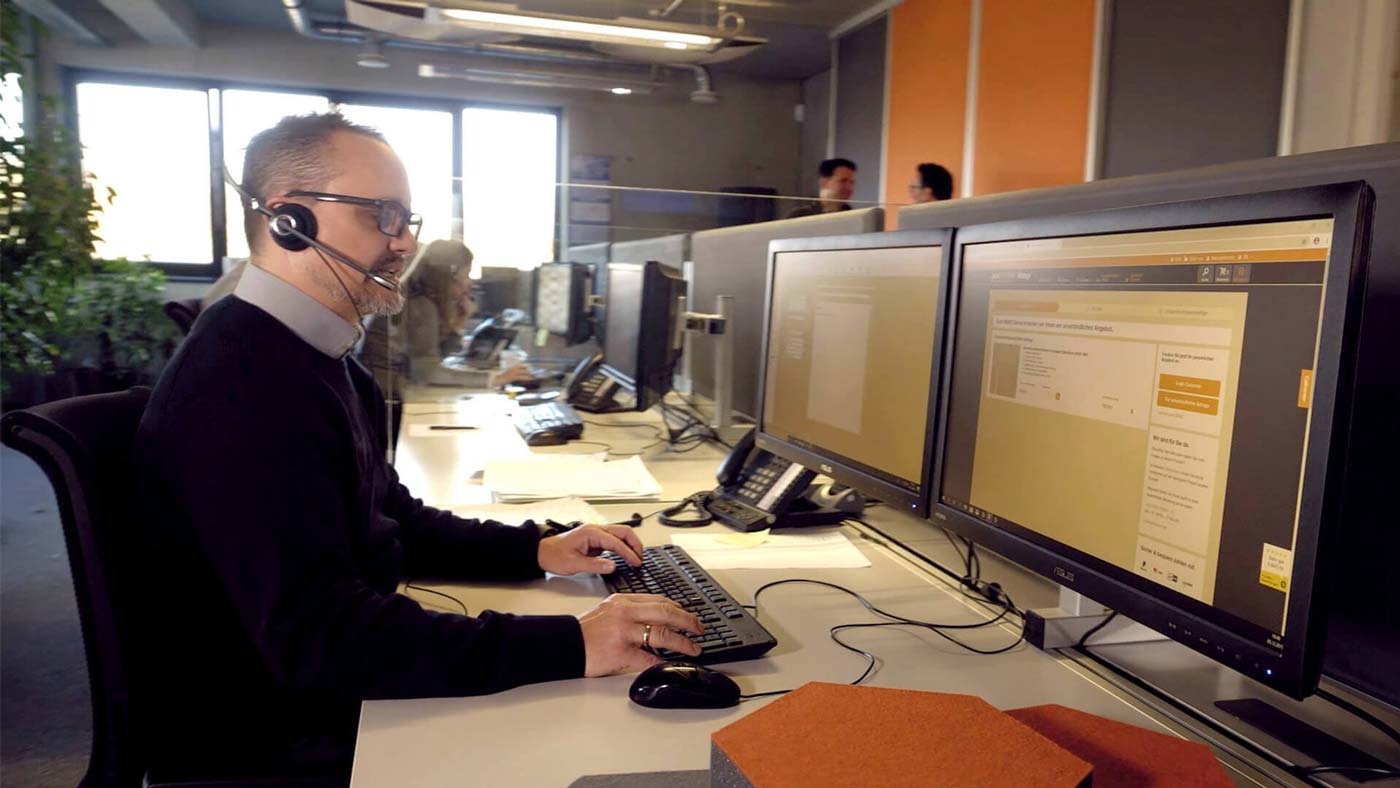 Individual service requests
Are you a major customer? Do you need different delivery quantities than in the shop? Do you have special requirements for packaging or special shipping and delivery conditions? Talk to us!
To contact page
Sound insulation in sports halls, gyms and swimming pools
Shoes squeaking on the floor, dribbling balls, loud cheers and music, splashing water, clanking weights. These and other noise sources determine the usual background noise in sports facilities such as sports halls, swimming pools or gyms and can cause the sound level to increase.
Hard, smooth surfaces of floors, walls and ceilings reflect the sound and ensure that the sound pressure level constantly moves up. Additionally, large floor areas, high ceilings and wide rooms worsen the acoustics and promote unpleasant reverberations.
Lots of room for reverberation: Especially in sports halls and other large sports facilities, hard construction materials such as wood, glass, tiles and plastic cause long reverberation times and poor room acoustics. Sound insulation helps to lower the sound level.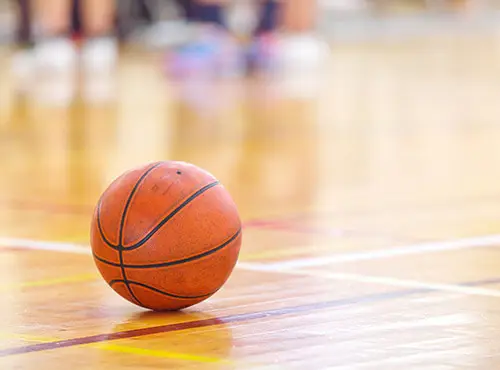 Why is sound insulation or soundproofing so important in sports facilities?
The use of sound absorbers in sports facilities is recommended for numerous reasons. Firstly, sound insulation improves the room acoustics and secondly it reduces the noise.
For sporting success – especially in competitions but also when training – it is important that the sports people can focus entirely on their performance and the challenges facing them. Only in this way can the sporting potential be fully exhausted. Disturbing noise and reverberation affect the concentration and this increase the risk of injury. In team sports above all, such as volleyball or basketball, it is also important that the players communicate well on the court or can understand the coach's instructions.
Of course, the spectators at sports events also benefit from good acoustics without noise and reverberation, and thus from increased ambience in the hall.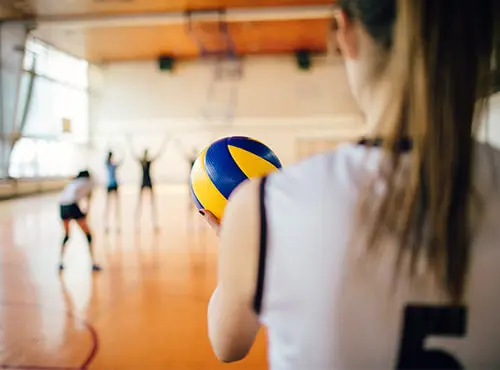 Full concentration without noise and distraction – sound insulation in sports halls ensures more ambience for athletes and spectators. Good acoustics can increase concentration by up to 20% and thus make a decisive contribution to sporting success.
How do sound insulation and soundproofing succeed in sports facilities?
The selection of the right sound absorbers should be adjusted to the requirements of the premises. A distinction is made, of course, as to whether you want to reduce reverberation in a sports hall or swimming pool, of if you want to soundproof a room in the gym.
Sound insulation in the sports hall / gym
The largest acoustic challenge for sound insulation in halls are the reverberation and long reverberation times. Sound is reflected by the hard surfaces of the walls and ceilings and returned to the hall, as a result of which all the noises remain in the room for an unpleasantly long time. In order to prevent this, it is sensible to install sound absorbers on the ceiling and/or walls of the sports hall. Free-hanging acoustic elements, which are fixed with practical cable systems under the hall ceiling and absorb noise, have been proven to work here.
Sound absorbers under the hall ceiling in a sports hall absorb noise, prevent sound reflection and shorten the reverberation times. With practical cable systems, the sound absorbers can be fitted especially simply and flexibly.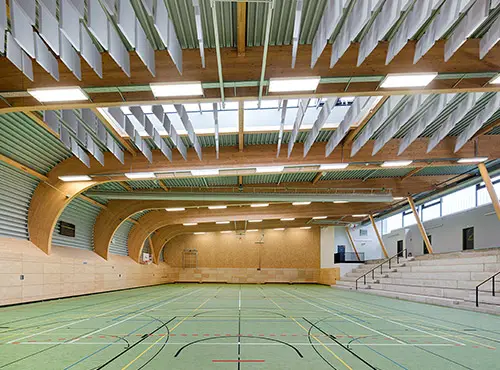 Sound insulation and noise dampening in the gym
Loud training equipment, customer conversations, fitness courses, training, music. The noise sources in the gym are numerous and can quickly raise the noise level. The noise development is also promoted by the many hard surfaces and make sound insulation almost essential in order to permanently maintain the stay and training quality for the customers. The right sound absorbers should be selected according to the requirements. In this way, sound absorbers on the walls and ceilings of the gym can reduce reverberation and disturbing noise. Free-hanging acoustic elements can be used as room dividers in order to separate individual areas visually and acoustically.
In order to sound insulate individual rooms, sound absorbers with a large density and surface weight should be used. Our heavy acoustic foam sound insulation mats are particularly suitable for this.
Above all, training equipment that work with heavy weights are frequently a problem in the gym. They not only generate noise, but also material vibrations, which are transmitted as structure-borne sound on floors, walls and ceilings and thus emit noise into surrounding rooms. Fitness equipment should therefore ideally be decoupled from the floor. Sound insulation mats made from heavy acoustic foam, which are placed under the equipment and can be covered, for example, with a wood panel, are suitable for this. Ideally, the equipment should be decoupled completely from the floor and wall by standing it on a small riser.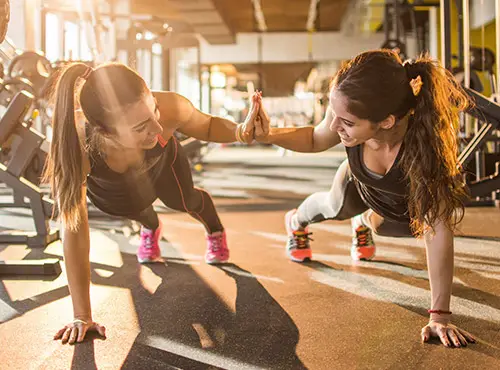 More motivation, stay and training quality: Good acoustics is critical, whether during training or in areas for peace and relaxation. Sound insulation in the gym reduces noise and ensure a feel-good atmosphere.
Sound insulation in the swimming pool
Tiles, glass, plastic surfaces, high ceilings, wide spaces and a large number of noise sources. Indoor pools represent a particularly large challenge for soundproofing. Hanging sound absorbers and acoustic sails are particular good at reducing reverberation in swimming pools. These can be fitted very simply using suspension or cable systems beneath the hall ceiling. As a result, noise is absorbed and sufficient space for quiet, relaxation or concentration for sport are created.
Whether as a sports facility or temple of relaxation: The acoustics in swimming pools influence the ambience for swimmers and visitors. Sound insulation helps to dampen noise and reduce reverberation.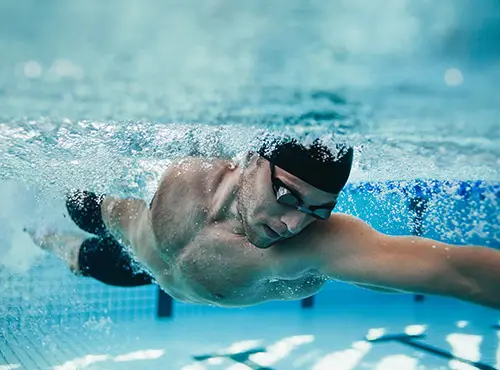 Why are sound absorbers from aixFOAM best for sound insulation in sports facilities?
Since 1958, we have been manufacturing sound absorbers for use in every area. Through our experience and the constant further development of our absorbers, we can offer our customers acoustic elements, which are highly effective for soundproofing and simultaneously are impressive with modern designs.
Sound insulation
maximum
sound absorption
Surfaces
profiles to
choose from
Heights
different heights
can be selected
Colour selection
as desired
Fire protection
in different
classes
Installation
multiple
options
aixFOAM sound absorbers reduce noise and reverberation and improve the room acoustics. Our acoustic elements are available in different colours, shapes, material thicknesses and fire classes. For example, aixFOAM acoustic elements with the designation "MH" comply with fire protection class DIN 4102 B1 for example, which is frequently required in public buildings. Ideally, find out the required fire protection requirements in your property before buying in the aixFOAM Shop. Various installation and fastening systems for our sound absorbers facilitate effective sound insulation for all types of sports facilities.
Now it's your turn: Get the optimum sound insulation for your sports hall, your gym or your swimming pool!
Choose your sound insulation from our aixFOAM products for sports facilities or use our free advice service. Our experts will support you with your projects in order to find the right solution for your requirements.
The aixFOAM technical planners can be contacted by telephone or email.
Free advice
This is where you can find sound insulation products for less noise in sports halls, gyms and swimming pools.
To the products